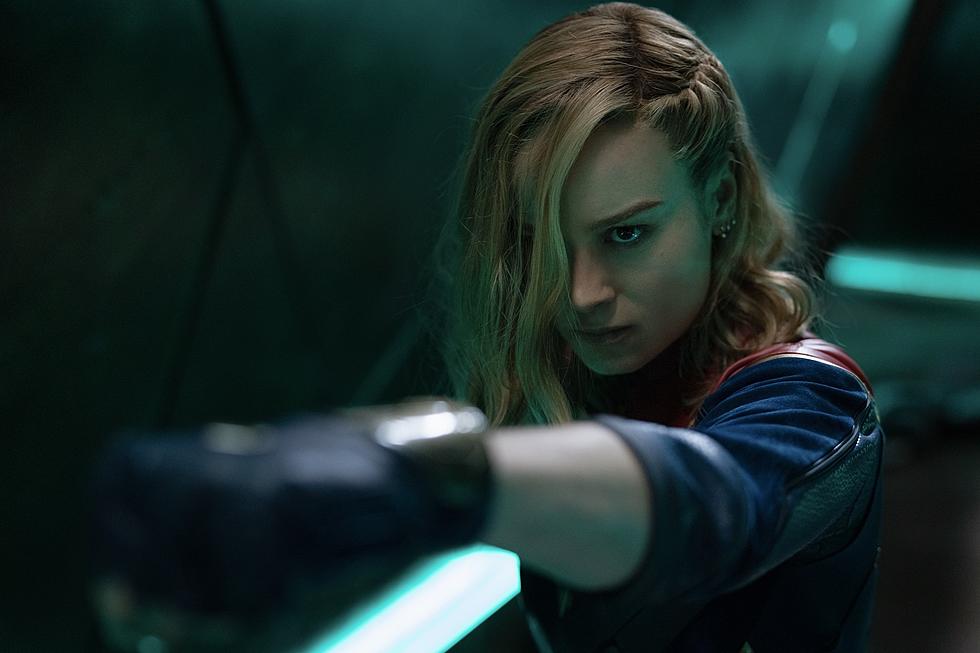 'The Marvels' May Open to Half the Box Office of 'Captain Marvel'
Marvel
After the critical reaction (emphasis there on critical) to Ant-Man and the Wasp: Quantumania and Secret Invasion, and the somewhat muted reception of the new season of Loki, Marvel could really use a big, block-busting hit. Whether that hit will be the studio's next movie, The Marvels, remains to be seen — and seems highly unlikely at this point, even though the film unites superheroes from several different, popular Marvel franchises: Captain Marvel, Ms. Marvel, and Monica Rambeau (and throws in an appearance by Samuel L. Jackson's Nick Fury for good measure).
Per the tracking numbers reported by Deadline, The Marvels is expected to gross somewhere in the neighborhood of "$75M-$80M" in its opening weekend. That's down from previous estimates that predicted it could gross closer to $90 million, a shift reportedly blamed on the ongoing actors strike in Hollywood, and the fact that all of the aforementioned stars cannot promote the movie in interviews.
READ MORE: The New The Marvels Trailer Looks Totally Different Than the Others
If that number holds true, it would be an opening roughly half as large as the original Captain Marvel movie in 2019, which debuted in theaters with an impressive $153.4 million domestically. It would also rank amongst the lowest opening weekends in recent Marvel Studios history, with only Eternals ($71.2 million) with a lower opening weekend in the last five years.
Granted, things have changed a lot, for Marvel as well as for the whole industry, in those last five years. The first Captain Marvel also had the benefit of debuting in theaters between Avengers: Infinity War and Avengers: Endgame, when curiosity about the Marvel Cinematic Universe was at its absolute peak. And, again, there was no strike at that time, so folks like Brie Larson or Sam Jackson could do a full press tour to drum up excitement about the film. One of the reasons you cast multiple big stars in a movie like this is because of what they will mean to the film's publicity campaign. So The Marvels is already at a big disadvantage on that front.
And, of course, these are predictions. Sometimes these estimates turn out to be wrong, and by a fairly significant margin. Perhaps all the folks who saw Captain Marvel will turn out for the new film after all. Marvel certainly hopes so; they really could use a big hit right about now. We'll see how things actually go when The Marvels officially opens in theaters on November 10.
Every Marvel Disney+ Show, Ranked From Worst to Best
A few years into Marvel Studios' dive into television, here are all their shows so far.