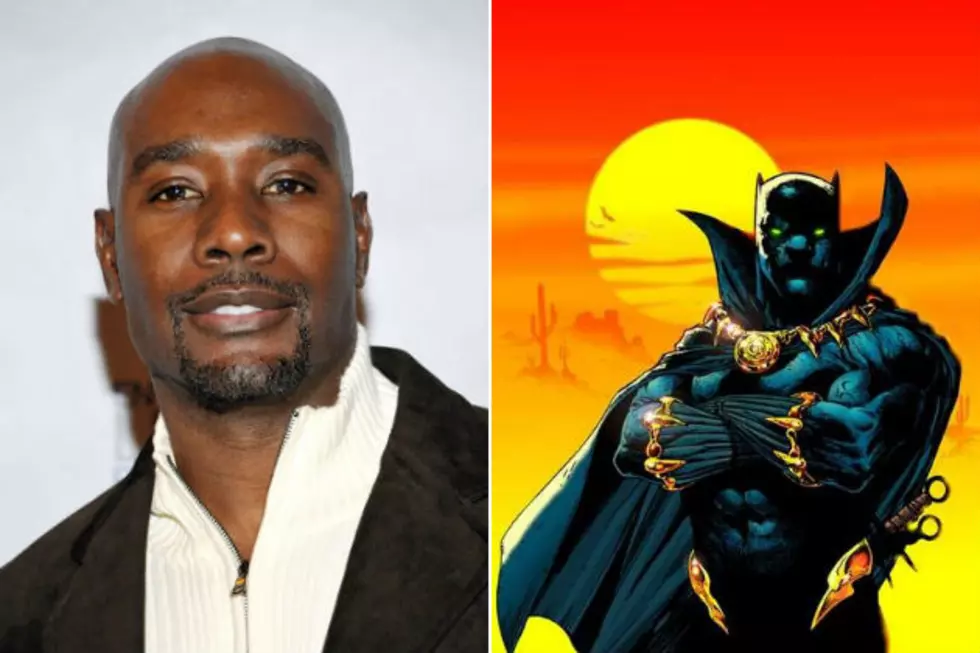 Is Morris Chestnut Playing Black Panther?
Getty Images/Marvel
Here's some news that may be interesting: Morris Chestnut posted a very suspicious message on Facebook about Marvel's Black Panther character, which seems to indicate he might be taking on the role. We said "might."
Latino Review caught this earlier, and it may be nothing, or it may be something pretty big. Actor Morris Chestnut ('Kick-Ass 2') posted the cover to a Black Panther comic book on Facebook with the accompanying text, "It's time to get familiar with the Black Panther character!" Shortly after, the actor deleted the post, which seems awfully suspicious.
There have been talks of a Black Panther movie and TV show, and there's the possibility that the character might show up in 'The Avengers 2' or one of the number of upcoming Marvel projects. but nothing has been totally confirmed yet. It could be that Chestnut is simply in talks for the part or is preparing for an audition, in which case he jumped the gun and posted something a little misleading, but there is the very small chance that he's already been chosen -- though we doubt it.
Either way, Chestnut would be a solid choice for the part, and even if he's just in talks or getting ready to read for the role, the news that Marvel is working on bringing Black Panther to life at all is pretty exciting.