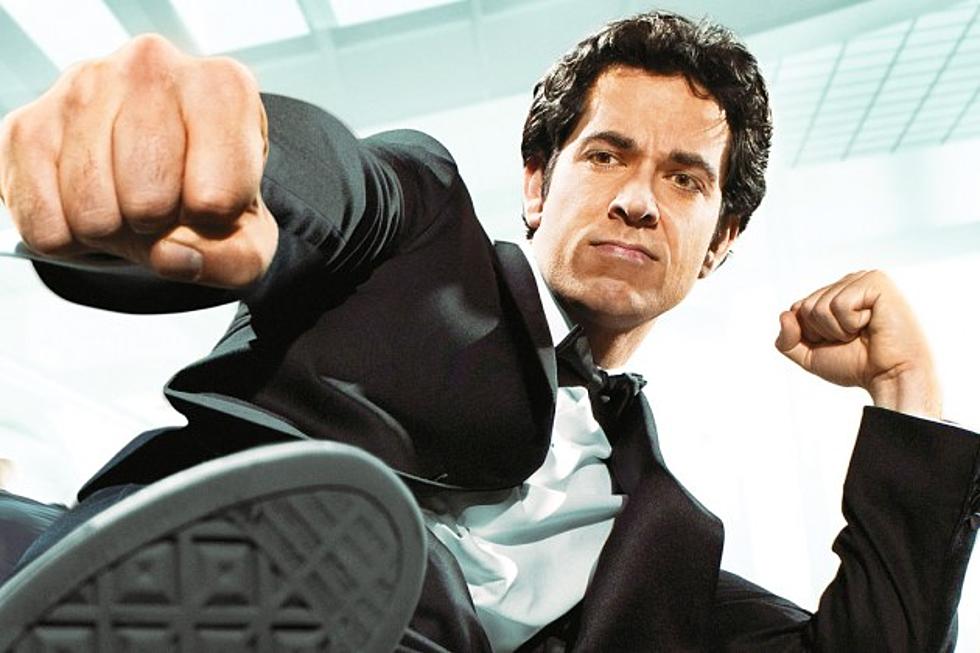 NBC's 'Heroes Reborn' Chucks Out Zachary Levi to Lead
NBC
Just when it seemed enough time had past that NBC might simply have forgotten its ill-advised 'Heroes' revival 'Heroes Reborn,' someone went and reminded them. Following the lone casting of original series star Jack Coleman, the peacock now reports that 'Chuck' star Zachary Levi will lead the new incarnation of Tim Kring's 'Heroes' in a major role.
TVLine first reported the casting announcement, though details on the roles were predictably light, only that the part would be "key." NBC first announced the 'Heroes Reborn' reboot at the 2014 Sochi Olympics, though the only announcement since has been that original series star Jack Coleman would return as Noah "HRG" Bennett. The 'Reborn' miniseries is expected to hit later this year.
Says Levi of the casting:
There are a few franchises I've always wanted to be a part of, and Heroes is one of them. Chuck gave me the opportunity to wield some fun powers, but an entire world with superpowers is a world I've always wanted to explore.

I'm so grateful for the opportunity to work with Tim [Kring], and the awesome team around him, in bringing this to life. Moreover, to be working with NBC again is such a reward in itself, as my bonds and relationships there are deep.
Series leads Zachary Quinto, Ali Larter and Milo Ventimiglia all previously shot down the possibility of returning to the series, leaving Jack Coleman the only original cast member to sign on thus far. 'Nashville' star and 'Heroes' alum Hayden Panettiere had also previously been asked about 'Heroes Reborn,' though at the time she'd not yet been asked to reprise her role as immortal healing cheerleader Claire Bennett.
Our hopes of escaping NBC's attempts to re-mount 'Heroes' as 'Heroes Reborn' appear to have been dashed, but what say you? Might Zachary Levi manage to steer into the skid How would you want to see the revitalized superhero series play out?