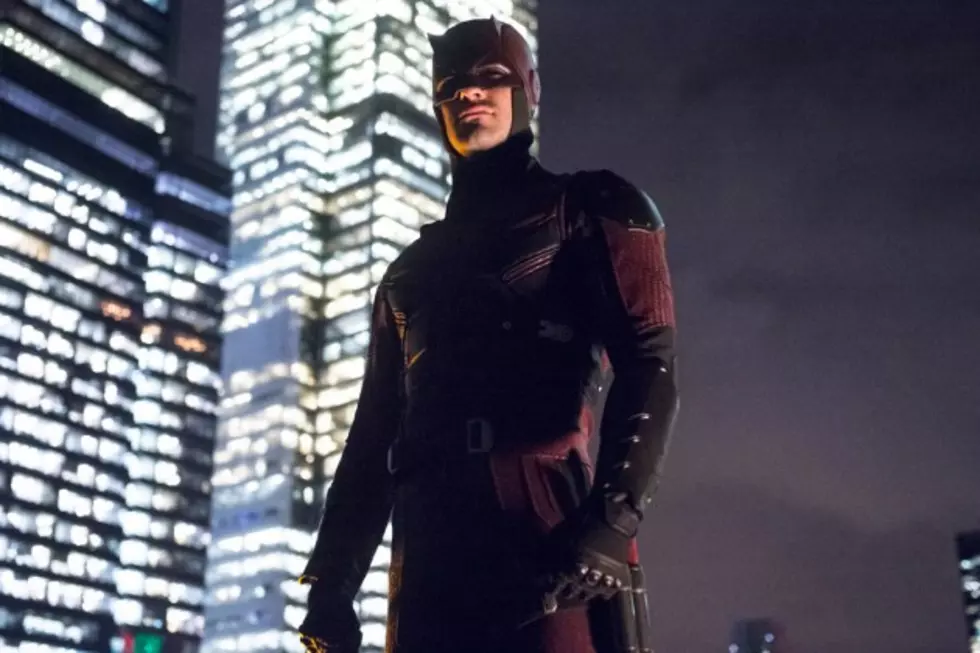 'Daredevil's Red Suit Revealed in Official Netflix Photos
Marvel / Netflix
Marvel's Netflix Daredevil officially hit the streets this past weekend, and while hardcore fans have already binged their way through to the full red-suit reveal, some got an earlier taste with Netflix's brief slip-up. Now, any and all who want Marvel's Daredevil suited up in his costumed glory can see for themselves with the full reveal in new HD photos!
You're warned of reasonable spoilers for the first season of Marvel's Daredevil from here on out, but it's safe to say that our next visit to Nelson and Murdock will arrive with a bit more style. Netflix has released the first official photos of the red costume, as debuted toward the end of the show's first season, now streaming in its entirety.
Of course, one might notice the lack of any classic "DD" emblem on Charlie Cox's spiffy new threads, though - SPOILER ALERT - the name "Daredevil" isn't actually spoken aloud until Matt has already made the papers in his alter-ego's devlish guise. It isn't clear when next we'll see Daredevil, whether popping up in any of the other series on our way to The Defenders, or perhaps in a second season, though we imagine plenty of time to iron out any kinks in the look.
You can check out the full photos of Marvel's Daredevil costume in above and below, but did the final reveal live up to the hype? Watch the entire season on Netflix, and judge for yourself!