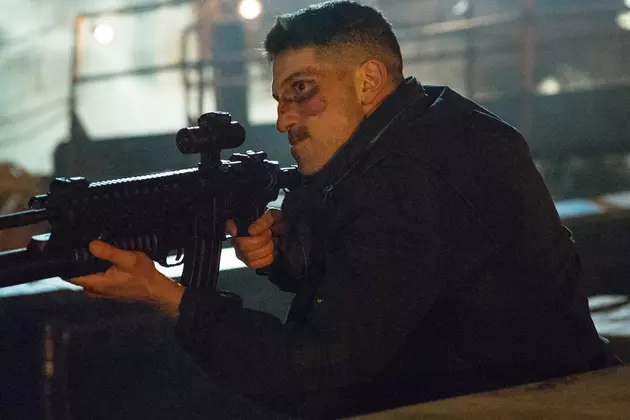 Report: Netflix's 'Punisher' Casting its First Major Role
Marvel / Netflix
Even as Marvel's Netflix Punisher spinoff may take a backseat to Iron Fist and The Defenders until 2018, fans knew as early as Daredevil Season 2 what Marvel character Frank Castle might seek out next. So it may be, as reports suggest Netflix's Punisher has begun preliminary casting for a role of Micro-importance.
Take this with a significant grain of salt for the moment, as it would seem early to cast any roles related to The Punisher (unless, like rumors of Frank Castle, the role is earmarked for a Defenders appearance). Still, MCU Exchange purports to have obtained a casting side for the role of "Dennis Landstrom," believed to be a stand-in for David Lieberman, known in the comics as "Microchip" or "Micro."
As Daredevil Season 2 viewers will likely remember, the name "Micro" appeared on a CD Frank took from his home, before he set the building ablaze and ventured off to start his new career as The Punisher. In comics, Microchip often serves as Frank's hacker ally, and in recent years a villain.
The character was also references on Agents of S.H.I.E.L.D. as a hacker friend to Skye, but was never seen onscreen.
It's at least worth considering, given recent reports that a Netflix mobile app appeared to list a 2017 release date for The Punisher, despite the fact that not even Iron Fist or The Defenders had been listed as such. Marvel bosses have kept coy about Frank Castle appearing in The Defenders, but it would seem something of a waste to keep The Punisher or his supporting characters out of the loop from 2016-2018.
We'll perhaps learn more as The Defenders prepares to go before cameras this fall, but who might fill the role of Microchip, whenever The Punisher starts casting?
Check Out 100 TV Facts You May Not Know!