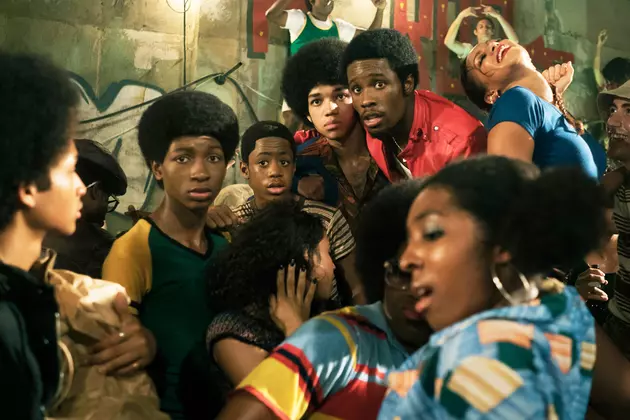 Netflix's 'The Get Down' Costs More Per Episode Than 'Game of Thrones'
Netflix
Netflix's The Get Down made headlines for the wrong reasons at first, as reports of Baz Luhrmann''s ballooning budget and reshoots pulled focus from positive reviews. Production even made history by separating the two halves of its first Netflix season, while new reports suggest episode budgets have reached as high as $16 million.
Accroding to Deadline, what was once originally projected to cost around $11 million per episode has ballooned to around $16 million, owing to Netflix's exclusive worldwide rights, music rights, production design and more. For comparison's sake (via /Film), Game of Thrones episodes cost around $10 million in Season 6.
The series previously went from $7.5 million budgeted per episode to around $120 million overall, though Netflix insisted on retaining the Moulin Rouge! director's vision, rather than replace him with a more budget-conscious showrunner. The full 12-episode season of The Get Down will land closer to the $190 million range, and hasn't completely wrapped shooting, either.
In the meantime, The Get Down is expected to return for the second half of Season 1 in early 2017, while initial episodes are available to stream right now.