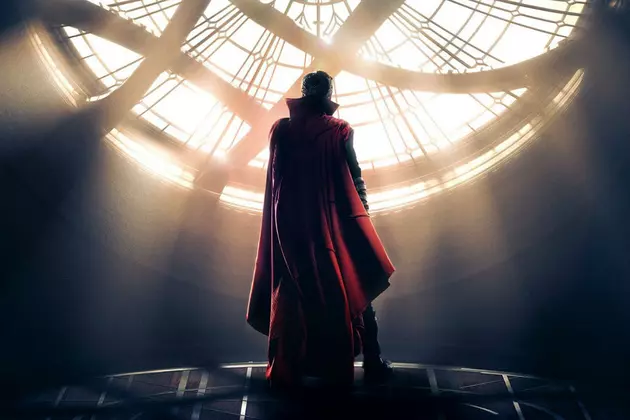 New 'Doctor Strange' Images Take Benedict Cumberbatch to a Whole New World
Marvel
When Tilda Swinton asks you to open your mind, the only answer is yes, obviously. When Tilda Swinton asks you to do anything, you should probably say yes. In Benedict Cumberbatch's case, that means discovering dimensions beyond our own and becoming a mystical superhero, which seems pretty chill. As you can see in these new images from Doctor Strange, the transformation should be rather enlightening.
Marvel debuted two new images from Doctor Strange, and although it's only August, we can probably expect even more photos and TV spots to begin rolling out fairly soon:
To be honest, Cumberbatch's "I'm having my mind blown right now!" face is a little silly, but you don't want a Marvel movie — especially one about a cloak-wearing hero who learns about the mystical arts from a bald Tilda Swinton — to be too serious.
Here's the official synopsis for Marvel's latest:
Marvel's "Doctor Strange" follows the story of the talented neurosurgeon Doctor Stephen Strange who, after a tragic car accident, must put ego aside and learn the secrets of a hidden world of mysticism and alternate dimensions. Based in New York City's Greenwich Village, Doctor Strange must act as an intermediary between the real world and what lies beyond, utilizing a vast array of metaphysical abilities and artifacts to protect the Marvel cinematic universe.