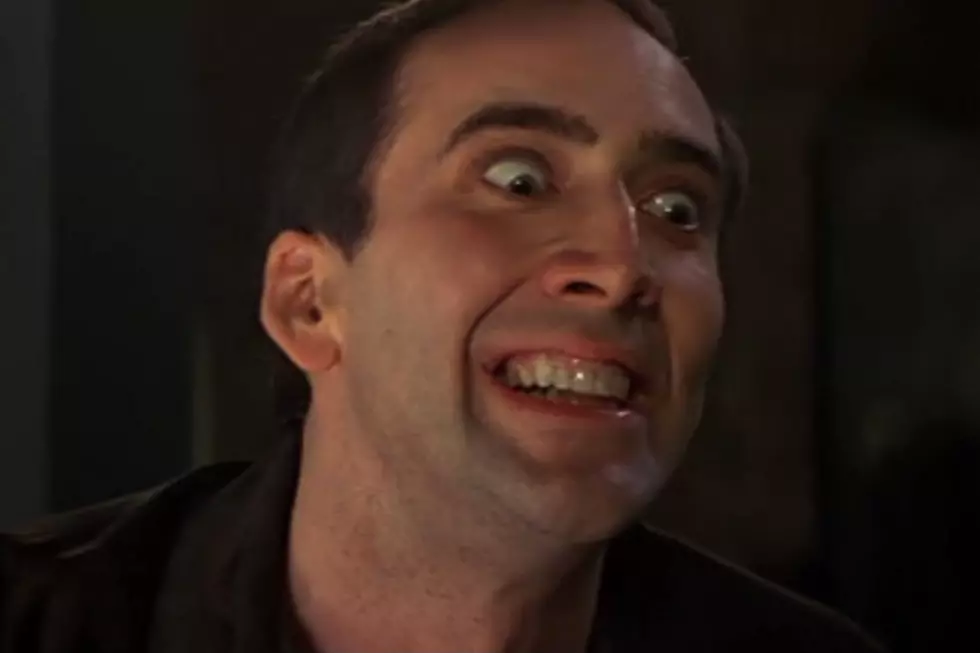 Nicolas Cage Is Covered in Blood in Our First Look at Panos Cosmatos' 'Mandy'
Paramount
Nicolas Cage's next film might actually be his weirdest. No, seriously, hear us out. He's teamed up with the director of Beyond the Black Rainbow Panos Cosmatos for a revenge thriller set in the wilderness in the 1980s, and from the first official image, it looks just as insane as it sounds.
We don't know a whole lot about Mandy yet, but if you know Cosmatos' work and/or have seen Beyond the Black Rainbow, you know we're in for something wild. Take a look at the first image, which features our boy Nic with a face full of blood.
Yes. Yes. This is the unhinged Cage we need and deserve right now. Good to see him going back to his maniacal roots. We can't wait to see how weird Cosmatos' vision gets, and hopefully we won't have to wait too long.
Mandy is set in the primal wilderness of 1983 where Red Miller, a broken and haunted man hunts an unhinged religious sect who slaughtered the love of his life.
Mandy also stars Andrea Riseborough and Linus Roache, and is currently being sold at TIFF.