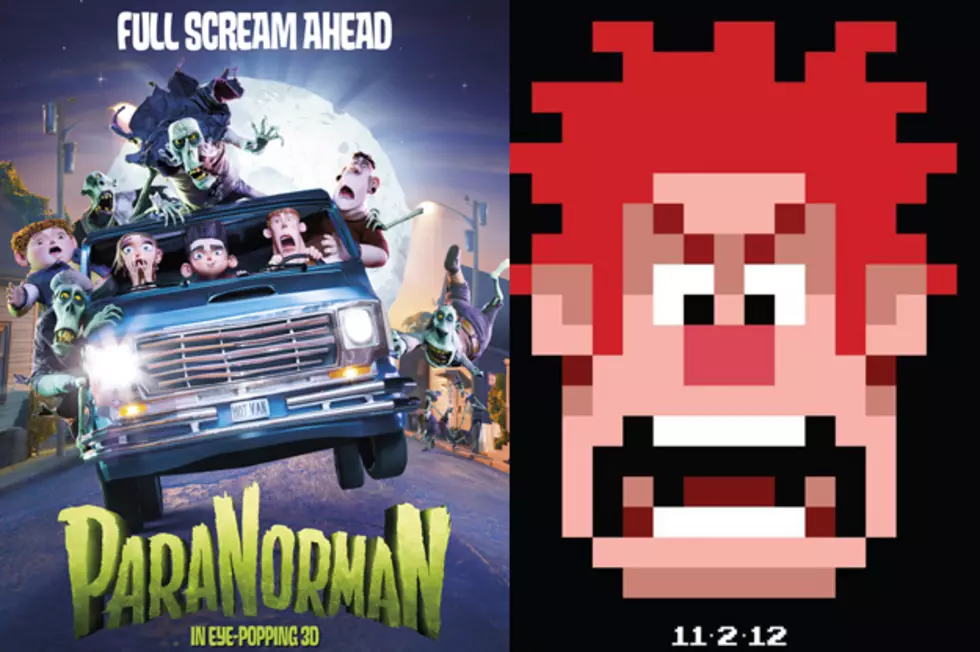 'ParaNorman' and 'Wreck-It Ralph' TV Spots
This is one of the best years in recent memory for animation nuts. We've gotten a new Pixar movie, we're getting a new Walt Disney Animation movie, and we've got four stop-motion animation films for 2012 (bonus points if you can name the other three). Now you can see some new TV for two upcoming animation movies -- 'ParaNorman' and 'Wreck-It Ralph.'
The first TV spots are for Laika Studio's 'ParaNorman,' their first feature since the excellent 'Coraline.' This stop-motion animated feature is already getting good word of mouth from those who have seen it. 'Paranorman' opens in theaters on August 17th.
The new 3D stop-motion comedy thriller from animation company LAIKA, reteams the company with Focus Features after the groundbreaking Academy Award-nominated "Coraline."  "ParaNorman" is, following "Coraline," only the second stop-motion animated feature to be made in 3D. In "ParaNorman," a small town comes under siege by zombies. Who can it call? Only misunderstood local boy Norman (voiced by Kodi Smit-McPhee), who is able to speak with the dead. In addition to the zombies, he'll have to take on ghosts, witches and, worst, of all, grown-ups, to save his town from a centuries-old curse. But this young ghoul whisperer may find his paranormal activities pushed to their otherworldly limits.
Check out the two TV spots below courtesy of Collider.
Next up is a new TV spot for Disney's 'Wreck-It Ralph' which looks like it could easily snap the Oscar for Best Animated Feature granted it doesn't suck. And from each new TV spot and trailer released, chances of it sucking are currently at 2.3% and falling.
From Walt Disney Animation Studios and Emmy®-winning director Rich Moore comes "Wreck-It Ralph," a hilarious, arcade-game-hopping adventure. For decades, Ralph (voice of John C. Reilly) has been overshadowed by Fix-It Felix, Jr. (voice of Jack McBrayer), the good-guy star of their game who always gets to save the day. Tired of playing the role of a bad guy, Ralph takes matters into his own massive hands and sets off on a journey across the arcade through multiple generations of video games to prove he's got what it takes to be a hero.

On his quest, Ralph meets tough-as-nails Sergeant Calhoun (voice of Jane Lynch) from the first-person action game Hero's Duty, and feisty misfit Vanellope von Schweetz (voice of Sarah Silverman) from the candy-coated cart racing game, Sugar Rush, who may just be his first real friend. But everything changes when a deadly enemy is unleashed, threatening the entire arcade and Vanellope herself. Ralph finally gets his chance to save the day—but can he do it in time? "Wreck-It Ralph" crashes onto the big screen on November 2, 2012, in Disney Digital 3D™ in select theaters.
Take a look at the TV spot featuring Jane Lynch and Jack McBrayer.