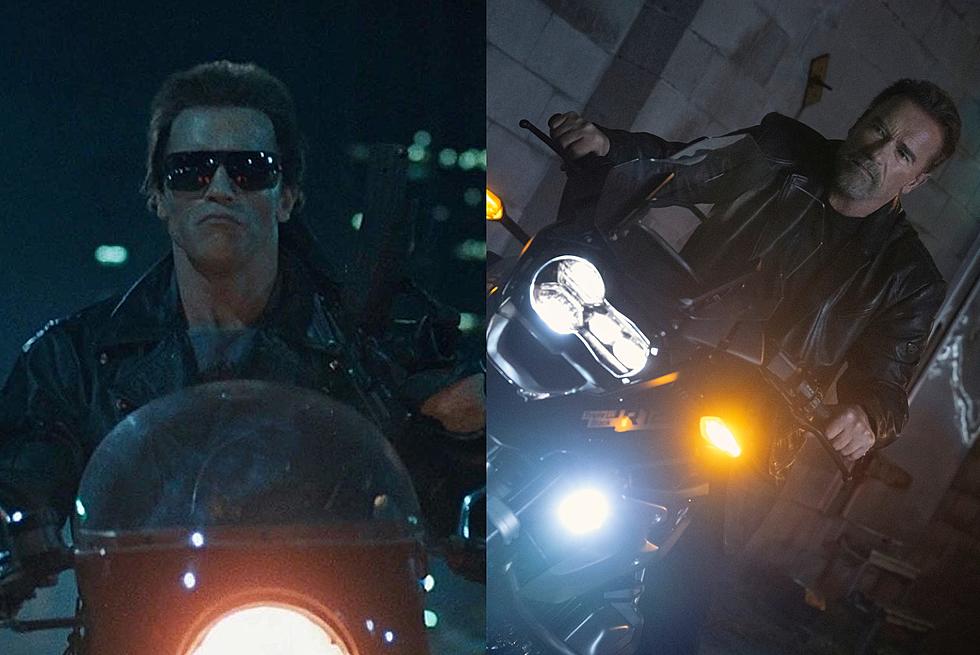 The Schwarzenegger Fan's Guide to 'FUBAR'
Orion/Netflix
For the first time in his 50+ year career in Hollywood, Arnold Schwarzenegger is starring in a fictional TV series. In Netflix's FUBAR, Schwarzenegger plays Luke Brunner, an elite CIA operative who has kept his professional life secret from his family for decades. Now on the verge of retirement, Luke makes a shocking discovery: His daughter Emma (Top Gun: Maverick's Monica Barbaro) is also a spy working for the CIA. And she just learned he's a spy too. After a lifetime of deception, they have to figure out how to work together in order to take down a bad guy from Luke's past before he can get his hands on a doomsday weapon.
So far, I've watched six of FUBAR's eight episodes. I like it; it's got witty dialogue, a good cast, and fun cliffhangers — something that's sorely lacking from a lot of TV shows in the streaming age. In its best moments, FUBAR reminded me of a more comedic take on Alias, another spy series about a father and daughter working for the same secret government agency, navigating their complex personal issues as they travel the world stopping terrorists.
READ MORE: Scientists Made a Real Liquid Metal Robot Like the T-1000
FUBAR doesn't have the large-scale action of Schwarzenegger's classic '90s movies; it is a TV show, after all, and it's scaled accordingly. (In that regard, it also reminds of Alias, which had frequent set pieces, and also a lot of talky scenes featuring the characters wearing disguises, executing elaborate deceptions, and attending briefing meetings.) But what really appeals to me about FBUAR as a longtime Schwarzenegger fan is the way it draws heavy inspiration from both his professional and private lives.
I have long maintained that Arnold is a serious filmmaker who has spent his career sneaking personal ideas and deeply-felt themes into his "dumb" action movies. The movies he made after his time serving as the Governor of California, might not have been huge hits, but they're amongst the most interesting things he's ever made, and they brought the subtext that was buried in a lot of his earlier work right up to the surface. And FUBAR continues that tradition in a major way.
With all of that in mind, I've created a guide to the show, one that examines how it incorporates Schwarzenegger's most famous characters, and even his own life story, into the character of Luke Brunner. Yeah, FUBAR is an entertaining series that should please action fans. But if you want to look at it a little more closely than that, you might be surprised by how much you find...
The Schwarzenegger Fan's Guide to FUBAR
All the references to Arnold Schwarzenegger's life and career hidden in his Netflix series FUBAR.
FUBAR is now streaming on Netflix.
Every Arnold Schwarzenegger Movie, Ranked From Worst to Best