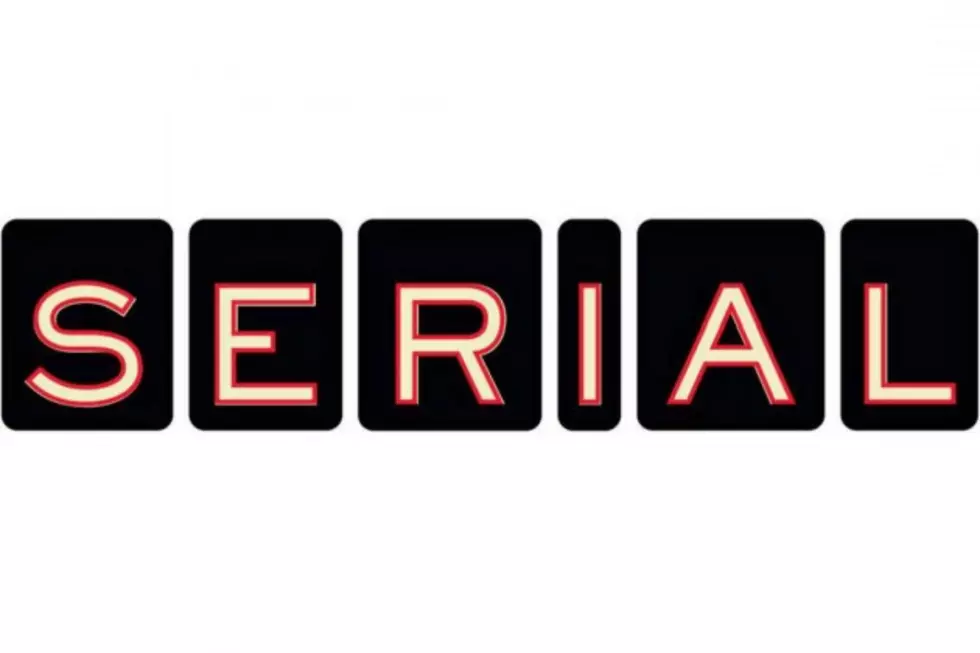 The Serial Podcast Has a Bunch of Studios Fighting Over the TV and Film Rights
NPR
Sigh. This, sadly, seemed inevitable. This American Life's Serial podcast became an immediate, massive success, with everyone—probably even your mom—talking about the compelling case of Adnan Sayed, and whether or not he murdered his former high school girlfriend Hae Min Lee. It was like one of those fantastic longform true crime articles, elongated and made all the more riveting by host Sarah Koenig's journalistic investigation, and the many players involved in the case to whom she spoke over the course of 12 episodes. And although the producers of Serial said they had no interest in selling the movie rights, that hasn't kept studios from fighting over it.
Previously, The Tracking Board reported that TriStar's TV branch wanted to adapt the first season of Serial as a television show/miniseries. With each new season of the podcast focusing on a new story, you can see the potential for an anthology series in the vein of Ryan Murphy's upcoming 'American Crime Story'—the first season of which will focus on the notorious O.J. Simpson case.
Speaking of Murphy, The Tracking Board reports that the creator of the wildly successful series 'Glee' and 'American Horror Story' has also expressed interest, and is close to securing the rights to develop the first season of Serial as a limited series on HBO. But Variety was quick to refute the report, calling it "just a rumor," and adding that the rights are not going to Ryan Murphy or HBO, "at least not right now."
Warner Bros. is another studio that's expressed interest, which isn't very surprising since they had a first-look deal with This American Life 10 years ago, so while the producers of Serial have said they don't want to option the film rights, they'd probably be more willing to take a meeting with WB than with anyone else—though that hardly means that a deal will take place.
The first season of the Serial podcast—for the few of you who have managed to somehow remain oblivious to its existence—had host and journalist Sarah Koenig investigating the murder of high school student Hae Min Lee, who was killed in Baltimore in 1999. Her ex-boyfriend, Adnan Sayed, was convicted of the murder due to weak circumstantial evidence and the testimony of Jay Wilds. Koenig's phone conversations with Sayed served as the backbone of the series, while the journalist also spoke to many witnesses and experts over the course of the 12-episode season. The podcast also inspired many listeners to do their own investigating online, and sparked debate over Sayed's innocence, and the possible guilt or involvement of Jay Wilds (or, as many fans—including myself—frequently asked, "What is the deal with Jay?").
Part of what makes Serial such a great series is the lack of sensationalism and its more down to earth approach to reporting, letting the facts speak for themselves, and inspiring contemplation and thoughtful discussion. It's a show that has some breathing room and an excellent structure, letting the content dictate the format. A television series or film would simply rehash information we've all committed to memory by now, and it would feel redundant. Adapting the first season of the podcast for film or TV might have made sense if Serial didn't already tell the story, and further, the very sensationalistic, melodramatic nature of the medium runs entirely counter to what makes Serial essentially great.
Studios trying to bank on the success of Serial is hardly surprising, but just the thought of this story being adapted as a film or miniseries brings to mind horrible thoughts of Lifetime Original Movies. Can't we just appreciate something for what it is and allow it to exist in its original form for once?