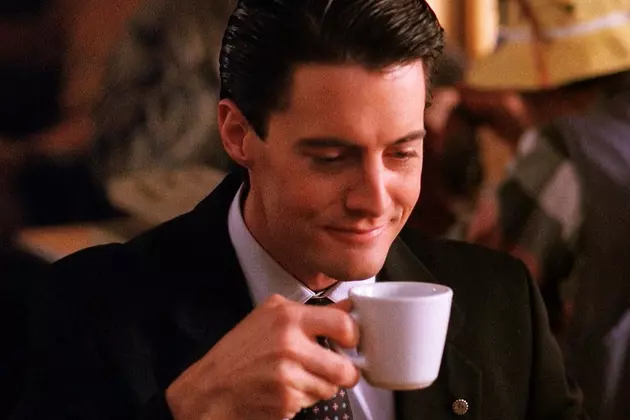 Showtime's 'Twin Peaks' Eyes Spring 2017 Premiere
ABC
This week's conference call with Showtime boss David Nevins also provided an update on the scheduling of David Lynch's Twin Peaks revival, previously eyed for 2016, but later pushed to 2017 over reports of increased length and Lynch's near exit. Now, at least, we know Showtime intends to stage the revival in second quarter 2017, or spring, for anyone hoping for January or early winter.
Moreover, Variety also confirms that Twin Peaks has wrapped production with David Lynch now into the editing phase.
David Lynch and Twin Peaks co-creator Mark Frost have now completed principal photography, with Lynch confirmed to have directed all episodes of the revival series, however many that turns out to be.
Twin Peaks composer Angelo Badalamenti's return is also set, alongside stars Madchen Amick, Dana Ashbrook, Sheryl Lee, Michael Horse, Sherilyn Fenn, Miguel Ferrer, David Patrick Kelly, Richard Beymer and fellow new additions Ashley Judd, James Belushi, Naomi Watts, Tom Sizemore, Laura Dern, Jennifer Jason Leigh, Robert Forster, Peter Sarsgaard, Robert Knepper, Amanda Seyfried and Balthazar Getty.
The original Twin Peaks saw Agent Dale Cooper arriving in the titular town to investigate the murder of homecoming queen Laura Palmer, only to find the mystery ran far deeper than he could ever expect, with a touch of the supernatural. The new iteration will pick up 25 years after the Season 2 finale in 1991, which saw MacLachlan's Agent Cooper in a Black Lodge limbo.
Showtime may come forth with additional Twin Peaks details for 2017 soon, but when specifically should we hope for?
Check Out 100 TV Facts You May Not Know!