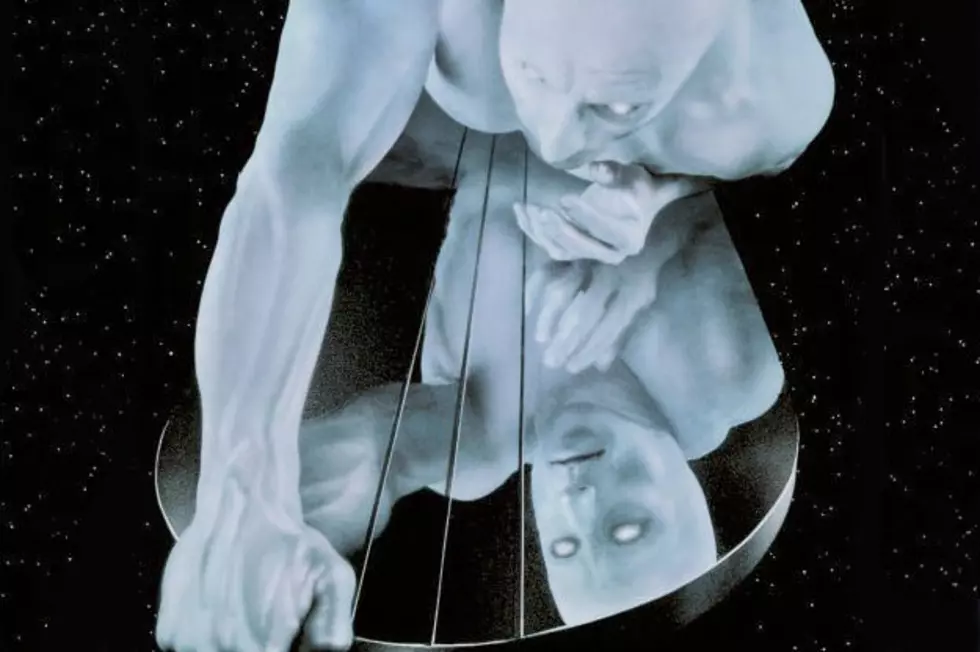 Concept Art From the 'Silver Surfer' Movie You Never Saw
Marvel
When it comes to comic book movies, we're a little spoiled these days. But you don't have to think back very far to a time when movies based on comic books were a rarity and good movies based on comic books almost didn't exist.
But that wasn't necessarily for a lack of trying. In the 1980s, Marvel and producer Lee Kramer tried to get a Silver Surfer movie made. Obviously that project never happened but now we have our first look at what it would've looked like.
The new book 'Marvel Comics: The Untold Story' reveals this concept art (via Movies.com) used to sell the Silver Surfer movie around Hollywood. And you know what? For a Silver Surfer movie in the 80s from the producer of 'Xanadu' it doesn't look that horrible. The movie itself though...
Kramer says his vision for the film would be like '2001' but with a soundtrack of 80s rock. "The Surfer might have a chant or a fanfare made up of one thousand electric guitars," Kramer says. OK so maybe it's a good thing this movie never happened (and never really came close to happening).
Keanu Reeves was long rumored to be interested in starring in a Silver Surfer movie but that version of the film also never happened and it took until 2007's horrible 'Fantastic Four: Rise of the Silver Surfer' before we saw the iconic character on screen (played in motion capture by actor Doug Jones and voiced by Laurence Fishburne). Fox hired writer J. Michael Straczynski to write a script for a Silver Surfer spinoff but that project got stuck in development hell.
It's too bad that Fox still owns the rights to the character because we'd love to see Surfer make an appearance in 'Avengers 2' as he's a big part of the Infinity Gauntlet storyline.