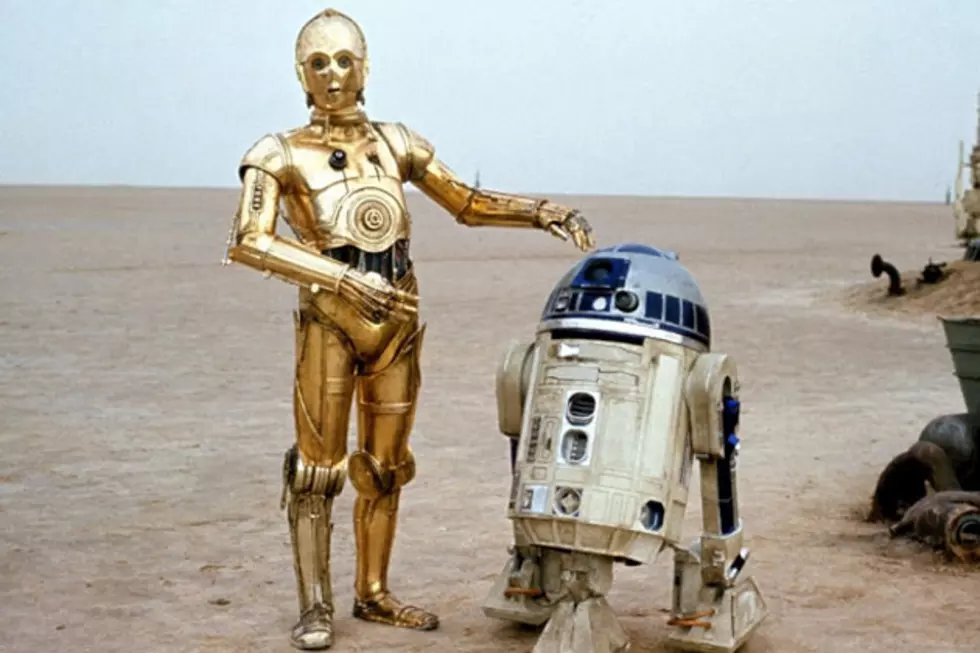 Find the Hidden R2-D2 Cameo in 'Star Trek Into Darkness'
Lucasfilm
Before he left 'Star Trek Into Darkness' for 'Star Wars: Episode 7,' director J.J. Abrams was already dabbling in the Galactic Empire. Viewers with a keen eye will be able to spot that lovable astrotech droid R2-D2 in the latest 'Star Trek' movie and, if you missed it, we can show you exactly where it is.
If you've only seen 'Star Trek Into Darkness' in theaters, we can't blame you if you missed it. At the one hour and 17-minute mark, as the USS Vengeance fires upon the USS Enterprise, poor R2 can be seen flying amongst the rubble. We can only imagine he was doing his trademark R2-D2 "whooaaaa" scream.
This isn't R2's first 'Star Trek' cameo. The droid also appeared in a fly-by cameo in 2009's 'Star Trek,' also whizzing by with a bunch of space debris.
Now, of course, the question remains: will J.J. Abrams find room for a Keenser cameo in 'Star Wars: Episode 7'?