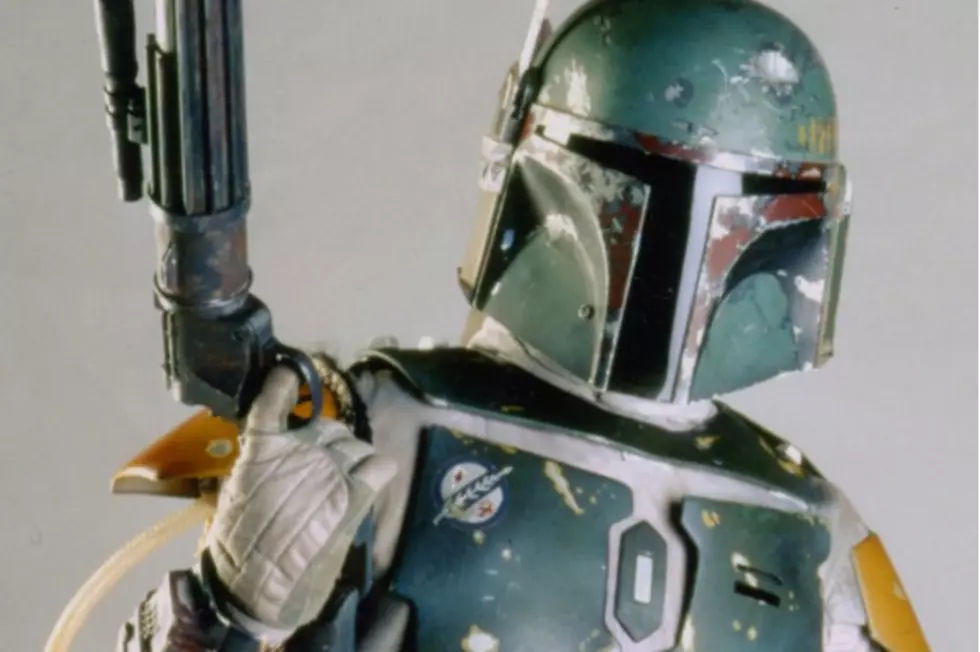 What Does 'Star Wars 1313′ Have To Do With a Boba Fett Movie?
A long time ago, in a galaxy far, far away … LucasFilm registered for an unusual number of domain names centered around the title 'Star Wars 1313,' bringing Internet chat rooms to a boil as fans tried to figure out what it could mean. So?... what does it mean?!
The Web site Fusible noticed that LucasFilms grabbed the rights to such domain names as 1313starwars.com, 1313starwars.net, 1313sw.com, 1313sw.net and starwars1313.com.
Speculation on the site linked the names to Boba Fett, because the bounty hunter once used the alias CT-1313 when he was confronted by a clone in a story. The site tried to make connections to a long-standing rumor that 'Captain America' director Joe Johnston talked about one day doing a Boba Fett standalone movie. But as of this morning, Fusible now believes that the domains are being reserved for a potential video game.
"Lucasfilm Entertainment Company Ltd. has filed a trademark application with the United States Patent and Trademark Office for 'Star Wars 1313.' The filing hints that a new video game will be released," the site reports.
That makes more sense. The 'Star Wars' universe lives on in various popular video games these days, whether they involve LEGO versions of classic characters or they put you in the game in an immersive, 3D Kinect game for your Xbox system. And given Boba Fett's popularity, building a game around his exploits seems like a no-brainer.
That's not to say a Boba Fett movie won't happen at some point. But signs seem to indicate that LucasFilm's snatching up of the assorted StarWars1313 domain names will lead to a Boba Fett video game … likely out in 2013.