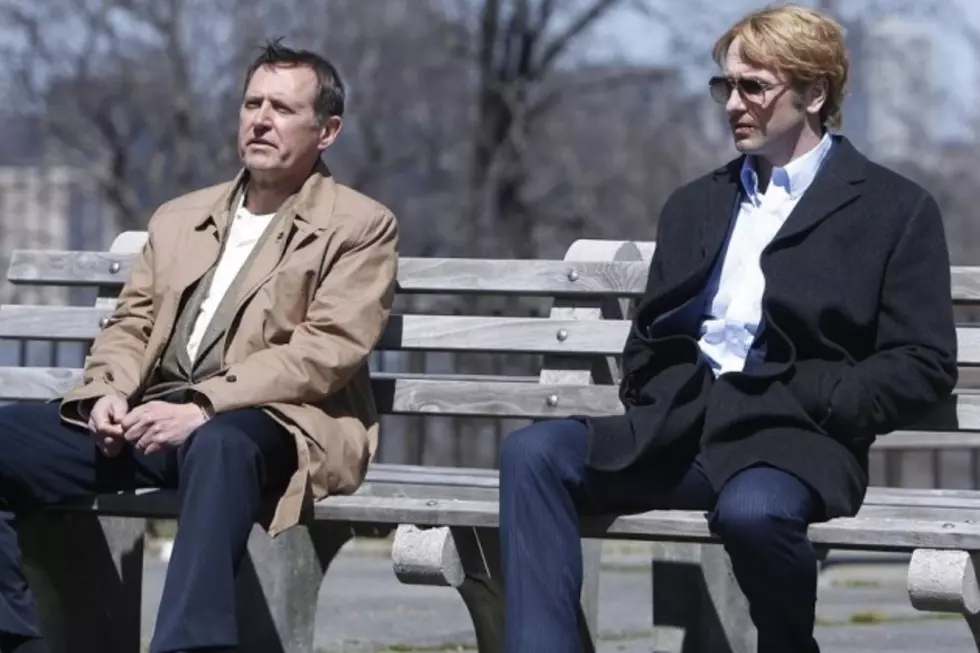 'The Americans' Season 2 Spoilers: Wigs, Wartime and Margo Martindale
FX
Last night saw FX's buzzworthy new hit series 'The Americans' closing out its first season in spectacular fashion with "The Colonel," nearly tearing its two leads apart as Phillip and Elizabeth Jennings (Matthew Rhys and Keri Russell) faced capture at the hands of missions gone haywire. With 'The Americans' season 2 guaranteed for 2014, the showrunners opened up on the Cold War to come, and which actors may or may not return the series.
For those who have yet to watch 'The Americans' season 1 finale "The Colonel," be warned of spoilers from here on out. The FX drama featuring Matthew Rhys and Keri Russell ('Dawn of the Planet of the Apes') closed out its first season to much critical acclaim last night, even as "The Colonel" boasted fewer deaths or cliffhangers than one might expect from a cable drama these days.
Executive producers Joe Weisberg and Joel Fields made the press rounds, answering lingering questions of season and previewing the show's second year, which isn't expected to make any major time jump after the climactic events that saw Elizabeth recovering from a bullet wound that may or may not have come from her own neighbor Stan Beeman (Noah Emmerich)'s gun.
"I don't know if it requires us to do anything, but we're strongly inclined to pick up shortly after the finale so we can see how this story picks up," Fields tells HitFix. "We left off at a critical juncture where she was shot and left in the safe house. It's clear she's going to live and be okay, but I think that story would feel odd if you picked up much later. I think we're going to return in that same timeframe. " In conference with reporters, Fields offered a bit more specific take on 'The Americans' season 2:
The historical events [of the time] are going to start to catch up with us very soon, [Soviet turmoil will begin] playing an important role. [Leonid] Brezhnev dies not too long in the future, and the next two leaders died pretty soon after that. It's really only a few years after that that the whole things starts to fall apart, to a certain degree.
Fields and Weisberg also expressed a desire to move a bit beyond the marriage conflict between Philip and Elizabeth, exploring additional problems along the family dynamic and other external relationships, The EPs could not offer any confirmation if 'Justified' Emmy-winner Margo Martindale would return however, as Martindale remains in first position with a CBS pilot opposite 'Arrested Development's Will Arnett.
The cast and crew remained good sports about some of the unexpected fixations of the season, particularly the way viewers responded to Rhys and Russell's multiple wig disguises, adding that they might consider appeasing fans with more explicit explanations of how they stay on in such active mission-work. As for the lack of any real cliffhanger to the season, Weisberg explained that they shot multiple options of the finale's final scene, in which the Jennings' daughter seemed suspicious of her parents' secrets hidden within their laundry room, though ultimately opted for the simplest version.
We'll certainly be around for 'The Americans' season 2 in 2014, but what say you? Did you think "The Colonel" brought the drama's first season to a satisfying conclusion? What historical topics would you like to see portrayed in season 2?