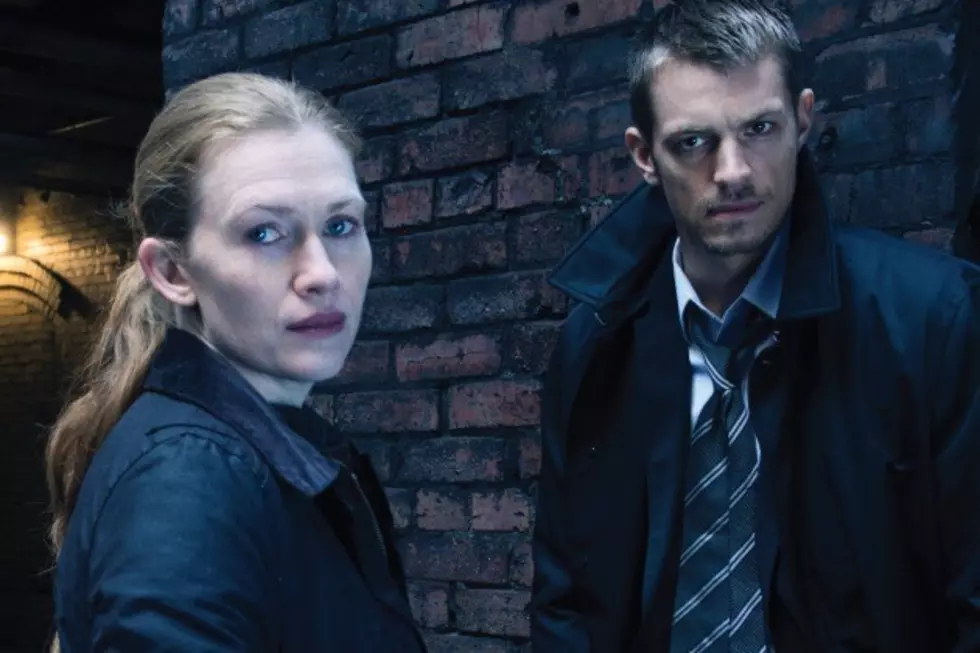 'The Killing' Lives Again: Netflix Orders Final 6-Episode Season 4!
AMC
It just won't die! That's right, AMC's rain-drenched murder-mystery drama 'The Killing' has once again been saved from cancellation for a fourth season, though not by its original network. Following its lucrative partnership to co-finance the third season, Netflix will become the new home for 'The Killing' season 4, providing a shortened and final season for detectives Holder and Linden.
"The rich, serialized storytelling in The Killing thrives on Netflix, and we believe that it is only fitting to give Sarah Linden and Stephen Holder a proper send off," said Cindy Holland, vice president of original content for Netflix in a statement announcing the 6-episode swan song. "We are looking forward to offering fans — both existing and new — a series that we know is perfectly suited for on-demand viewing."
AMC's decision to cancel 'The Killing' once more proved somewhat surprising, after Netflix's original co-financing of the third season helped reduce costs for the oft-maligned drama, while the third season's shift from the Rosie Larsen murder to a new case brought with it renewed critical praise, particularly for series leads Joel Kinnaman and Mireille Enos. As part of Netflix's deal with AMC, the streaming service was given early rights to host the third season, currently available on demand.
Says David Madden, president of Fox Television Studios:
It's a true testament to Veena Sud, and the stellar cast led so compellingly by Mireille Enos and Joel Kinnaman, that fans remained so passionate about the show. We're gratified that our partners at Netflix recognized this, and are giving us the opportunity to complete the story in a way that will be satisfying to our loyal audience.
"I'm disappointed," star Enos said previously of the cancellation, lamenting that the cliffhanger ending of season 3 finale "From Up Here / The Road to Hamelin" could represent the last we see of Linden. "The season finale for Season 3 was such a surprising choice for Sarah that I definitely hope to see how that affected her life."
Well, what say you? Are you glad Holder and Linden will have six more episodes to tell their story? Can anything truly kill 'The Killing'? Tell us what you want to see from Netflix's fourth and final season in the comments!