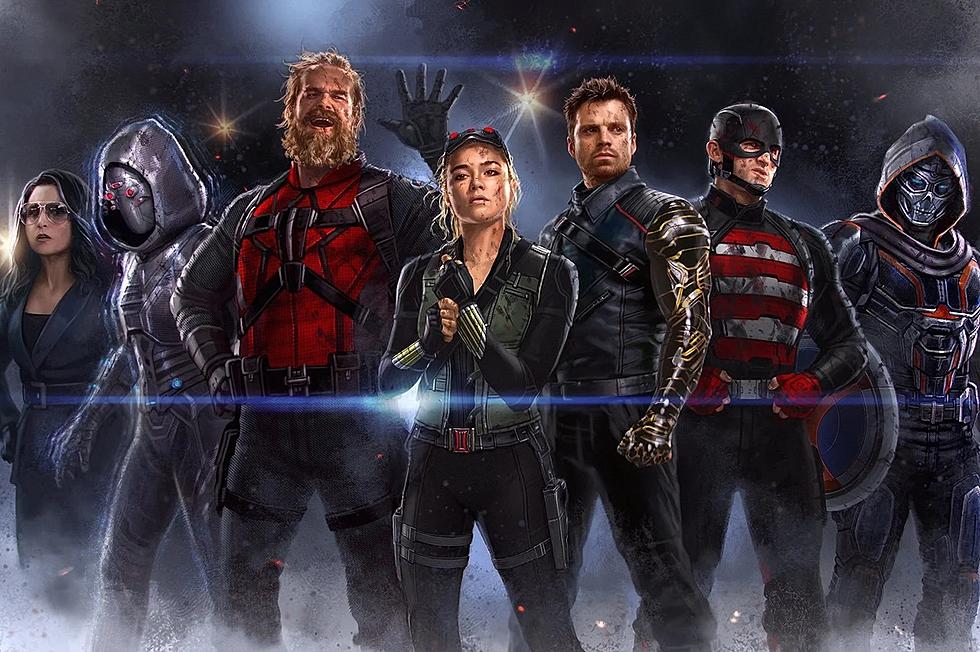 Marvel's 'Thunderbolts' Filming Delayed By Writer's Strike
Marvel
The WGA writers' strike is still going, and at this point, it's beginning to affect the start of many different Hollywood productions. At Marvel, it already caused a delay in the shooting of Blade, and now a similar pause has been placed on Thunderbolts.
The writers active in the strike are demanding better pay, better working conditions, and protections from being replaced or having their roles reduced by A.I. writing tools like ChatGPT, among others. As of this writing, their demands haven't been met and the strike shows no sign of slowing down.
Thunderbolts is set to star Sebastian Stan as Winter Soldier, Hannah John-Kamen as Ghost, Wyatt Russell as U.S. Agent, Julia Louis-Dreyfus as Valentina Allegra de Fontaine, Florence Pugh as Black Widow, David Harbour as Red Guardian, and Olga Kurylenko as Taskmaster. It follows a team of reformed villains who team up to work for the government. The film has been in the works since at least 2022. Eric Pearson was originally brought in to write the initial screenplay, but Lee Sung Jin joined the effort back in March of 2023. But thanks to the writers' strike, no additional work can currently be done on the script.
READ MORE: Every Marvel Movie Ever Made, Ranked From Worst to Best
This isn't just a Marvel problem either. Of course, the strike spans the whole industry, including Marvel's competitors at DC. In fact, during a commencement speech at a university in Boston, chants broke out as Warner Bros. Discovery head David Zaslav was speaking. A whole room of students joined in, shouting "Pay your writers!"
It's unlikely this whole thing will get solved any time soon, but we'd love to be mistaken about that. Thunderbolts is currently scheduled to open in theaters on July 26, 2024.
Marvel's Upcoming Phase Five and Six Movie and TV Lineup
Here's every movie and show Marvel currently has scheduled for release in Phase Five and Six of their cinematic universe.