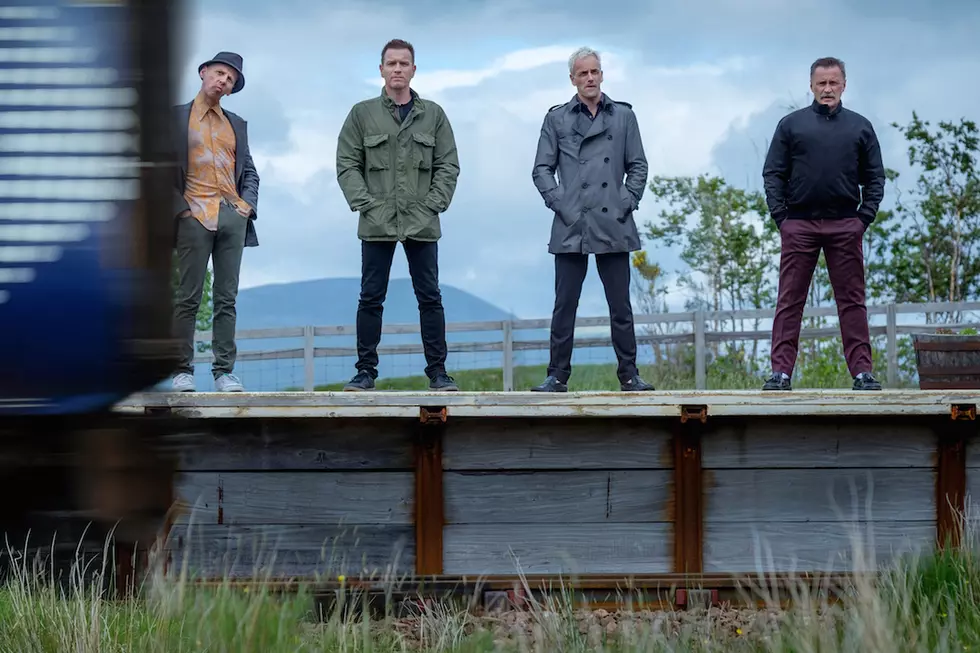 Choose to Watch This 'T2: Trainspotting' International Trailer
Sony
Turns out, choosing life isn't all that fun once you grow up and succumb to tedious responsibilities and the repetitive monotony of daily life. That's a lesson Ewan McGregor's Mark Renton appears to have learned in the 20 years between Trainspotting and Danny Boyle's long-awaited sequel. As a little pre-Thanksgiving treat, Sony has released an international trailer for T2: Trainspotting, featuring a bit of new footage and plenty of new things from which to choose.
Things like Twitter and Facebook and reality TV — all of which Mark Renton contemplates in the latest trailer for T2, set to Underworld's "Born Slippy .NUXX," featured in the classic 1996 film. The sequel takes place 20 years later, and though it seems that Mark and his friends have sobered up, they're all essentially the same. With the '90s techno soundtrack, Boyle's direction, and Anthony Dod Mantle's cinematography, T2 looks like a fish out of water story. What would it be like if we took Mark Renton & Co., removed the heroin, and threw them into 2016?
The same could be asked of Boyle, whose directing style — though more polished now — has remained largely unchanged since the '90s. That may very well work in his favor here.
Mark Renton (Ewan McGregor) reunites with Spud (Ewen Bremner), Sick Boy (Jonny Lee Miller), Begbie (Robert Carlyle) and other old friends after returning to the only place that he can ever call home.
T2: Trainspotting hits UK theaters on January 27, 2017 and arrives in the US on February 3, 2017.