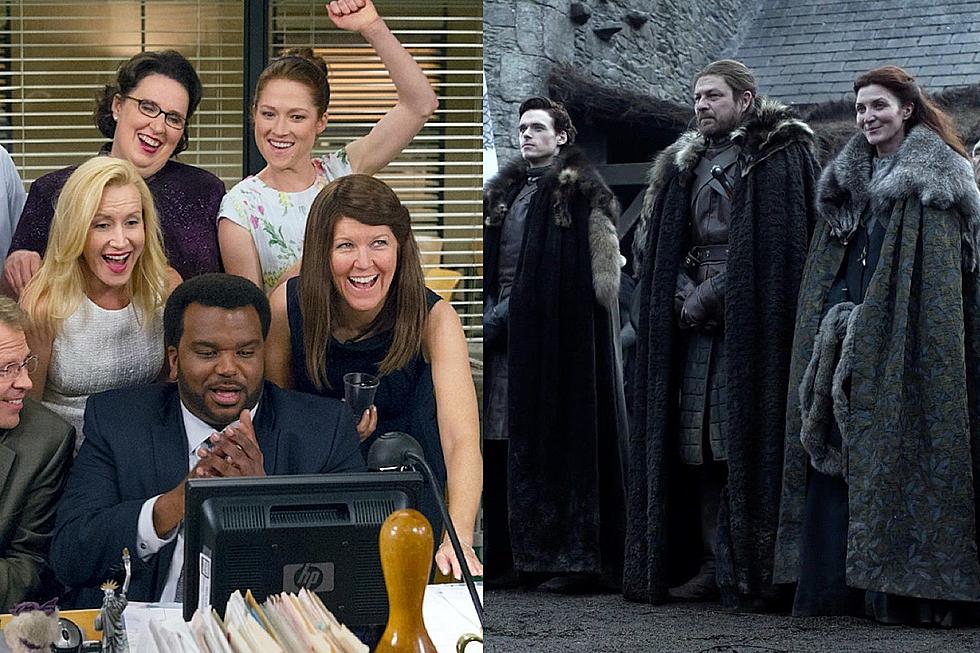 The 13 TV Shows With the Biggest Casts
NBC/HBO
There is something to be said for television shows who keep things minimal and sleek, shows with a core group of cast members occasionally seasoned by additional supporting or guest stars. Then again, there's nothing like the rush of watching a show with a cast so big every scene seems to have a new character in it, or shows that run so long their core group of characters expands from year to year. To that end, we have compiled a list of the best television shows with absolutely enormous casts, everything from office sitcoms to political dramas to high fantasy thrillers, just to see how big the number of characters in our favorite shows actually is.
For the purposes of this list, we looked at shows like Deadwood and Game of Thrones that have a large main cast as well as a robust supporting cast, as well as shows like Skins and American Horror Story, whose seasonally rotating cast of characters changes often enough for new members to be brought in, increasing the shows' overall totals. Here are the best shows on television with the biggest casts, arranged from "pretty manageable" to "will give you a headache if you try to keep all the characters straight at once." There's something for everyone here, and we mean absolutely everyone.
The 13 Best TV Shows With Huge Casts
Sometimes all you need to make a great TV show is an enormous number of actors.
Gallery Credit: Emma Stefansky
READ MORE: The Weirdest TV Shows Based on Beloved Movies
The Craziest American Horror Story Celebrity Stunt Casting
From Stevie Nicks to Trixie Mattel, you never know who's going to pop in on American Horror Story.
Gallery Credit: Emma Stefansky