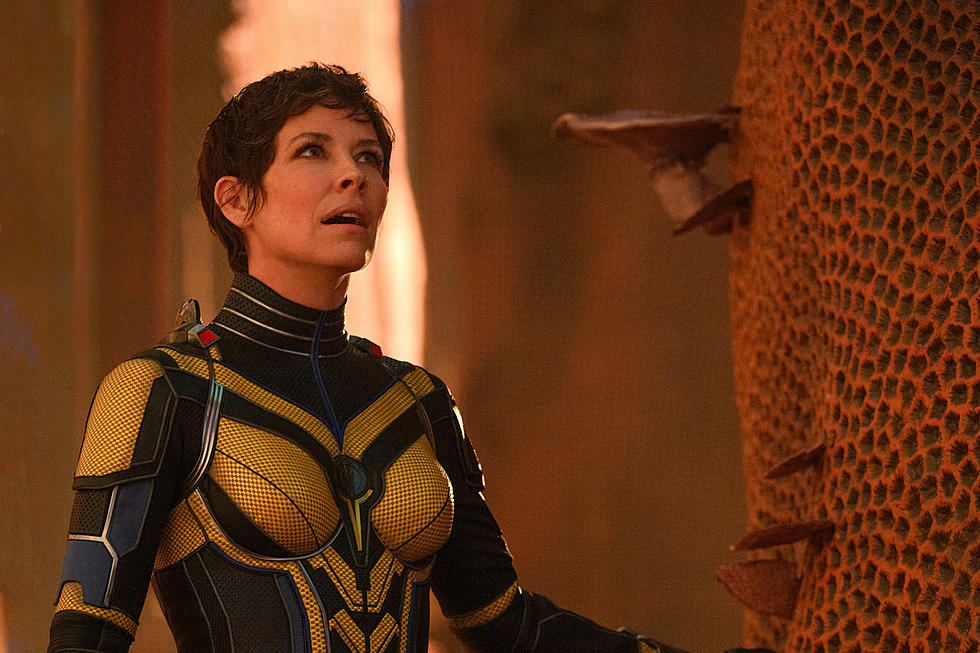 'Ant-Man and the Wasp: Quantumania' Makes Streaming Debut
Marvel
Marvel's smallest hero has hit the small screen.
Starting this week, you can now stream Ant-Man and the Wasp: Quantumania, the 31st film in the Marvel Cinematic Universe, at home on Disney+. The movie is available in IMAX aspect ratio as well. (Not that your TV will get any bigger when you watch it that way.)
This third film in the Ant-Man series once again stars Paul Rudd and Evangeline Lilly as the title characters, who are this time dragged into the microscopic dimension known as the Quantum Realm by Kang the Conqueror, played by Jonathan Majors. Kang was trapped there for years and now, even though he has conquered the place, he wants out.
READ MORE: Every Marvel Cinematic Universe Movie, Ranked From Worst to Best
Quantumania had the biggest opening weekend of any Ant-Man movie, but after so-so reviews and word of mouth, the film tailed off quickly in theaters. As of this writing; it's only the third-biggest movie of the year, behind The Super Mario Bros. Movie and Guardians of the Galaxy Vol. 3, which has already outgrossed it after just 14 days in theaters.
But that means there are a lot of people out there who missed Quantumania in theaters and now they can watch it at home. Maybe that's the best venue for it. As I put it in my review
The first two Ant-Man movies occupied a unique place in the Marvel Cinematic Universe thanks to their low-level drama and deeply human characters, most of whom weren't superheroes at all. Since Quantumania rarely leaves the Quantum Realm, it loses a lot of the humanity and relatability that made the earlier films so charming. Quantumania sorely misses Luis (Michael Peña) and the rest of Scott's crew at the security company where he worked when he wasn't off avenging crimes. Scott and Cassie also mention his ex-wife Maggie (Judy Greer), but she never appears onscreen. And one of the best supporting characters in either previous Ant-Man has his role in Quantumania reduced to a wordless cameo.
You can now watch Ant-Man and the Wasp: Quantumania on Disney+ here.
Sign up for Disney+ here. 
Actors Who Hated Their Superhero Movie Costumes
These actors looked great in their superhero outfits. But they were literally a pain in the butt (or other body parts) to wear.