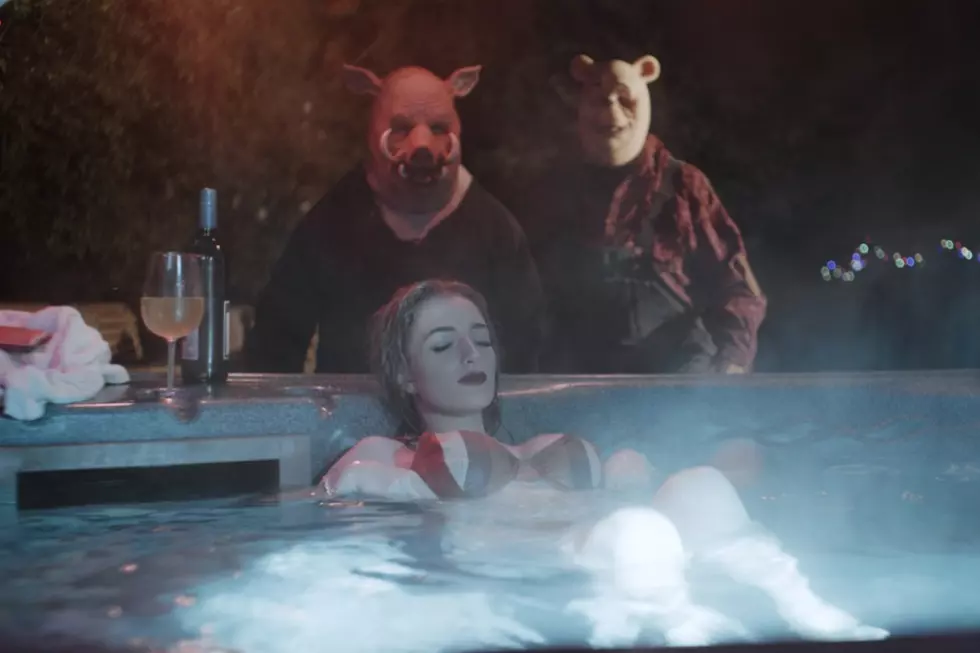 'Winnie the Pooh' Horror Movie Director Plans Cinematic Universe of Twisted Childhood Favorites
Jagged Edge Productions
The director of Winnie-The-Pooh: Blood and Honey is planning on making more disturbing adaptations of innocent classics, like Bambi and Peter Pan. This is either the worst or best news you'll hear today, depending on how much you value your childhood.
Despite the low budget and the arguably flimsy premise, Blood and Honey has already managed to make almost $1 million dollars worldwide. The writer and director of the film, Rhys Frake-Waterfield, is apparently planning a whole interconnected universe of other celebrated favorites. Luckily, there's a plethora of stories in this style that have already entered the public domain, and thus would be completely open to this sort of movie. While the big contenders are Bambi and Peter Pan, there are other possibilities. Works like Alice in Wonderland by Lewis Carroll, or even The Jungle Book are up for grabs.
It was announced last year that a Peter Pan adaptation was in the works, called Peter Pan's Neverland Nightmare. Aside from being a slasher like Blood and Honey, it also apparently contains some other dark themes. When Frake-Waterfield was asked by The Hollywood Reporter to detail his ideas, he shared the following:
That world's got a lot of interesting elements we can have fun with. All the characters are meant to be really innocent, and when you think of Tinker Bell, she's this sweet, cute little fairy. But we're going to make her heavily obese and recovering from drugs.
When asked about the future of his films in a separate interview with The Hollywood Reporter, he laid out an outline of his intentions.
The idea is that we're going to try and imagine they're all in the same world, so we can have crossovers. People have been messaging saying they really want to see Bambi versus Pooh. There are many, many, many other ideas out there which aren't tied to Disney, loads of old fairytales and urban legends, concepts that are synonymous with your childhood, and they're the ones which I want to build up into a twisted alternative reality.
We do feel like he's missing out on a pretty significant zombie version of Bambi's mom idea here, but that might be too far.
Winnie the Pooh: Blood and Honey will open in theaters on February 15.
10 Famous Movies That Led To Major Lawsuits