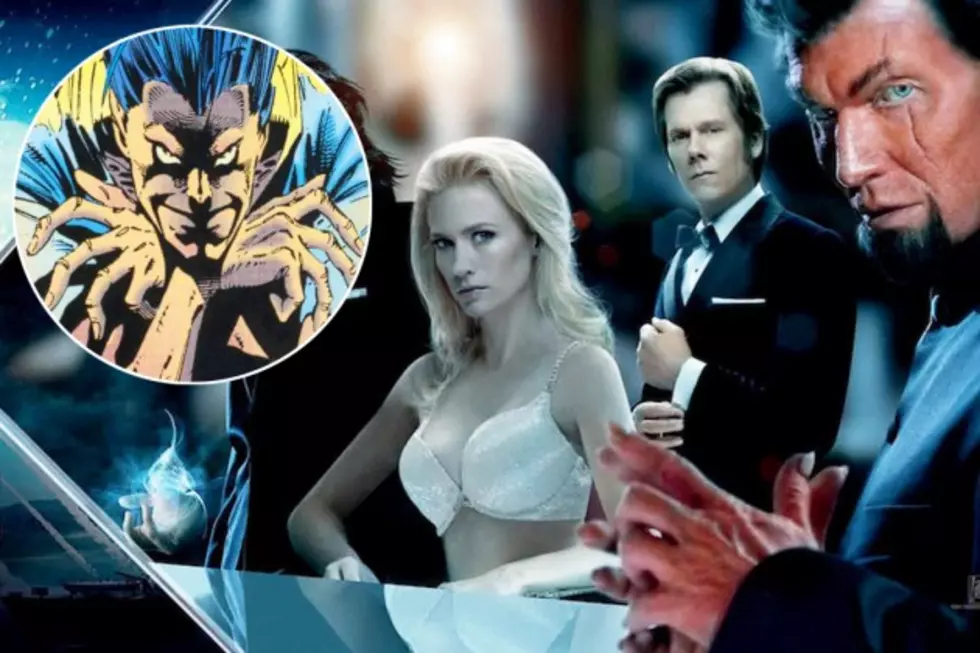 'X-Men' TV Series 'Hellfire' and 'Legion' Mutating at FOX and FX
20th Century Fox / Marvel
The X-Men cinematic universe has been mulling around a TV branch for some time now, and at last we've learned that mutants will invade not one, but two new series. FX has tapped Fargo showrunner Noah Hawley to helm a series around Professor Xavier's son Legion, while FOX will join the club, literally and figuratively, with a Hellfire TV series.
There's a lot to take in for the moment, but Legion follows the story of David Haller, a young mutant struggling with schizophrenia and psychiatric incarceration, who soon learns from a fellow patient that his voices and visions may in fact be real. Created for the New Mutants in 1985, the character is also noted as the son of Professor Charles Xavier and Gabrielle Haller.
Fargo showrunner Hawley will write the pilot and serve as an executive producer alongside Lauren Shuler Donner, Bryan Singer, Simon Kinberg and Marvel's Jeph Loeb. Says FX of the project:
Legion is just the sort of ambitious story that Noah excels at. His adaption of Fargo for television was one of the most acclaimed television events in recent memory. It's also an honor to partner with Marvel on Legion and to enlist such an accomplished team of executive producers to create this pilot.
Meanwhile over at FOX, the less-developed Hellfire will center on the same Hellfire Club seen in X-Men First Class, described as following "a young special agent who learns that a power-hungry woman with extraordinary abilities is working with a clandestine society of millionaires — known as 'The Hellfire Club' — to take over the world." Says FOX:
We are thrilled to partner with Marvel to bring this world to television and build upon the vibrant mythology that has captivated fans for years. These powerful and dynamic characters are complicated and larger-than-life, the pace and visual imagination are unrelenting, and the story takes place during one of the most explosive eras in recent history. We are so looking forward to working with this incredibly talented team.
As with the most recent reports, 24 producers Evan Katz and Manny Coto will act as Hellfire's showrunners, with Star Trek Beyond scribes Patrick McKay and JD Payne on board to write. Hellfire will also share the above showrunners, including Bryan Singer.
It's somewhat unclear exactly how closely tied either Legion or Hellfire would be with the X-Men films, if 20th Century Fox intends all its properties for one shared cinematic universe, as with Marvel, or perhaps a few separate corners, as with DC's TV offerings. In either case, what should we make of FX's Legion and  FOX's potential Hellfire series?
Check Out 100 Movie Facts You May Not Know