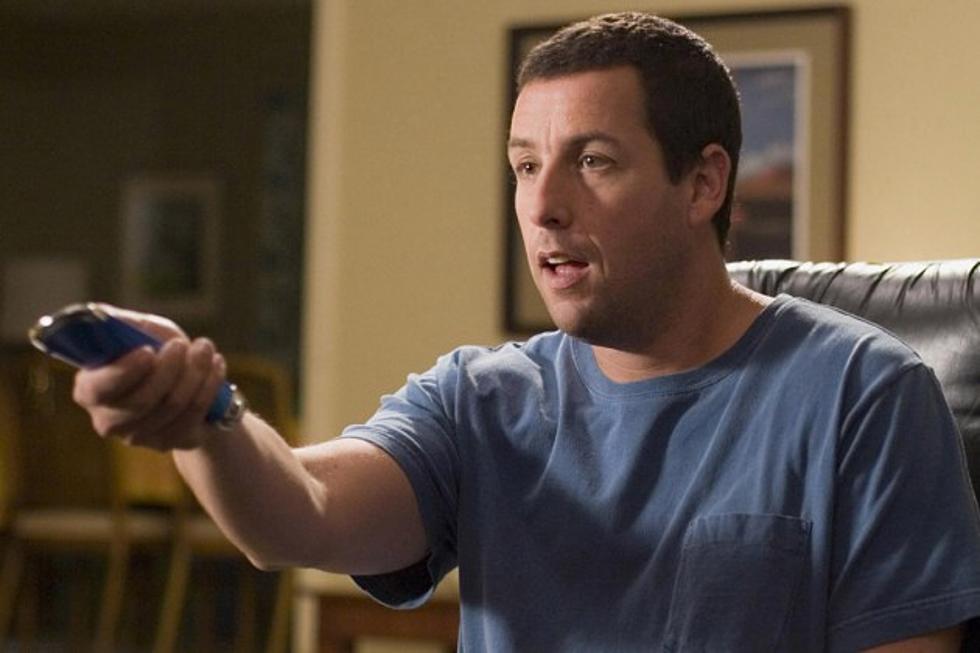 Adam Sandler Signs Deal to Star in Four Original Netflix Movies
Columbia Pictures
Hot off the heels of a partnership with The Weinstein Co. to release their first original feature film ('Crouching Tiger, Hidden Dragon 2'), Netflix has announced yet another deal that will bring original movies to their subscription service. The company has just announced a deal with Adam Sandler for the exclusive rights to four original upcoming movies that the comedian will star in and produce.
Sandler and his Happy Madison production company will work with Netflix to develop and produce the four films that will premiere exclusively on Netflix. The deal does not include any pre-existing projects (including the upcoming action-comedy 'Pixels') nor any current studio commitments. There is no specific mention of what genre the films would be, or if they would specifically be broad comedies. It's possible that Sandler could use this deal to work on smaller, more dramatic fare, like 'Men, Women and Children' and 'The Cobbler,' both of which he has opening this year.
Of the deal, Sandler had an expected reaction:
When these fine people came to me with an offer to make four movies for them, I immediately said yes for one reason and one reason only. Netflix rhymes with Wet Chicks. "Let the streaming begin!!!!"
We'll just imagine the whoopity-doo! is understood.
The move comes at a time when an Adam Sandler movie isn't the box-office slam dunk it once was. This summer's 'Blended' opened to only $14 million on a reported budget of $40 million. 'That's My Boy' and 'Jack and Jill' also failed to find success at the box-office (to his credit, 'Grown Ups 2' did gross over $100 million, but was $20 million off the original's gross). Too often, actors wait until their drawing power has completely dried up to make a change, but the 48-year-old Sandler admirably is getting out in front and finding new ways to get his movies made (and keep his friends employed).
'Pixels' is set for release on July 24, 2015.