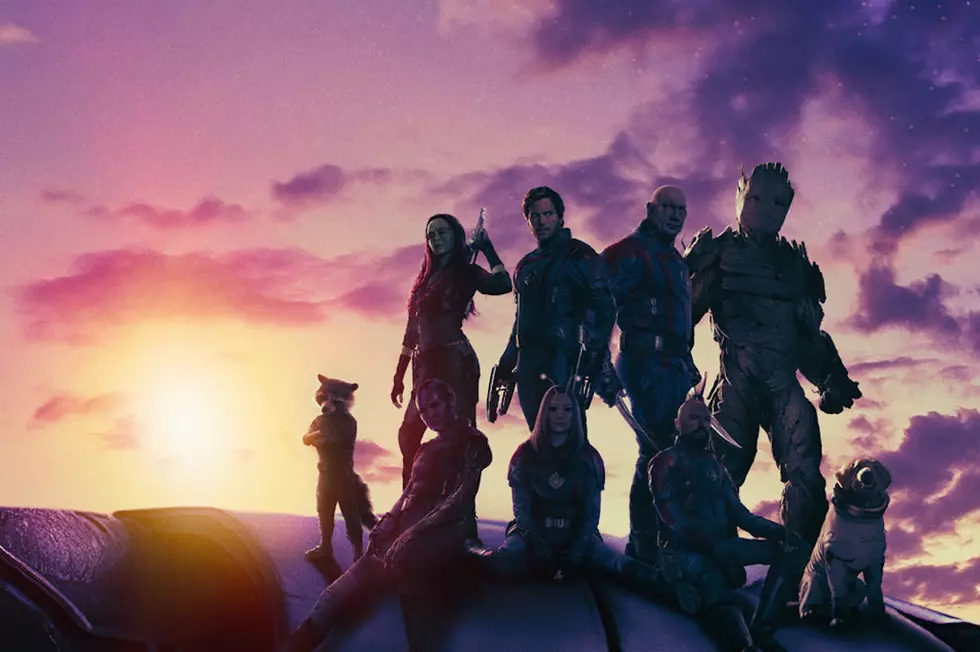 Adam Warlock Is 'Not a Good Guy' Says James Gunn
Marvel Studios
Even as Guardians of the Galaxy Vol. 3 promises to be the end of the road for this version of the Marvel team, it's also the introduction of several key new characters. The one with the potential to have the biggest ongoing life in the Marvel Cinematic Universe beyond the film is Adam Warlock, played by Will Poulter. A mainstay of Marvel Comics, Adam Warlock has battled (and teamed with) Thanos, been the guardian of the Infinity Gems (as they're known in the comics), and been the central figure in several major crossovers, including the original version of "Infinity War."
Warlock is typically portrayed as a hero in Marvel Comics, but Guardians Vol. 3 writer/director James Gunn says that's not who he's going to be in his movie. He told Empire "he's definitely not a good guy. What we're seeing is the infant form of Warlock, newly out of the cocoon, and he does not understand life very well. He's basically a baby."
Empire also published the first photo full look at Poulter in his costume as Adam Warlock, Apart from the character's trademark red cape, it's not a particularly faithful representation of Warlock's comic book outfits, which have varied but are typically variation of black and red skintight fabric with a large and intricately detailed gold belt. His Guardians Vol. 3 look is much more MCU-ified, with a lot of intricate details that make the ensemble look more like a suit of armor than a Spandex bodysuit.
Gunn didn't give too many other details about Warlock, but he did say this: "He could become this really important character" in the next few phases of the MCU. So get ready for a lot of Adam Warlock in the years ahead. Guardians of the Galaxy Vol. 3 is scheduled to open in theaters on May 5, 2023.
Every Marvel Cinematic Universe Movie, Ranked From Worst to Best
It started with Iron Man and it's continued and expanded ever since. It's the Marvel Cinematic Universe, with 30 movies and counting. But what's the best and the worst? We ranked them all.