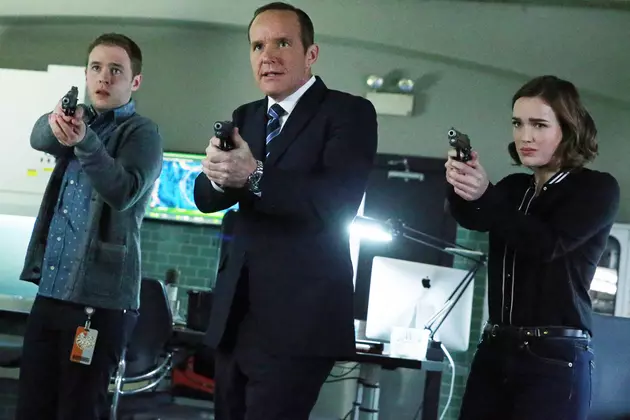 'Agents of S.H.I.E.L.D.' Bounces Back With First Inhuman 2016 Synopsis
Marvel
Much as we've adored the first few weeks of Agent Carter Season 2, Agents of S.H.I.E.L.D. fans are eager to pick up on the 2015 cliffhanger that saw Grant Ward manifesting yet another Inhuman threat. Say no more, S.H.I.E.L.D. fans, as the first 2016 synopsis has arrived, leading the team to bounce back with a pursuit of even more super-powered Secret Warriors!
Entertainment Weekly caught hold of the first 2016 Agents of S.H.I.E.L.D. synopsis, "Bouncing Back," as the team gets back to business on March 8. No one exactly knows of Ward's new state, but Inhumans abound, judging by the synopsis:
In the aftermath of his trip to Maveth, Coulson is more determined than ever to get to Gideon Malick and put an end to Hydra once and for all. Daisy and the team encounter more Inhumans who have powers like they've never seen before, but will they be friends or enemies of S.H.I.E.L.D.?
You can check out the latest Agents of S.H.I.E.L.D. teaser below, and stay tuned for more on its 2016 return, "Bouncing Back."
Check Out 100 TV Facts You May Not Know!