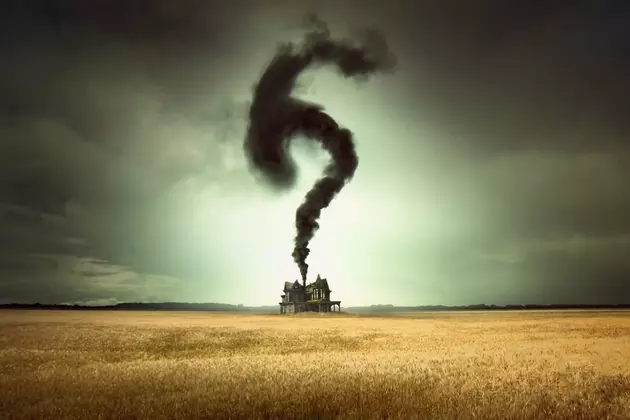 New 'American Horror Story' Season 6 Photos Hint at Puritan Theme
FX
After a summer spent coy with its subject matter, American Horror Story Season 6 finally revealed itself as … something, albeit a slightly more specific something with six new teasers. FX are still keeping mum, but new set photos suggest some Puritanical history in mind, potentially even tying back to Season 1.
Take this all with a grain of salt for the moment, but TMZ happened upon a series of set photos purportedly from the sixth season, seemingly showcasing the infamous "CROATOAN" disappearance of 1590. If you'll recall, that's the Native American tribal name carved into the tree of a North Carolina colony, found after 117 settlers vanished.
TMZ also reports that cast have been seen on set in Puritanical garb, but perhaps most curiously, American Horror Story has actually explored the "CROATOAN" myth before, offering an explanation back in Season 1 from then-guest star Sarah Paulson's Billie Dean Howard. Some, but not all the recent promos could fit a centuries-old rural theme, while worth noting is that American Horror Story tends to alternate between period and present each year. As had been rumored, Season 6 may have found a way to do both.
Check Out 100 TV Facts You May Not Know!