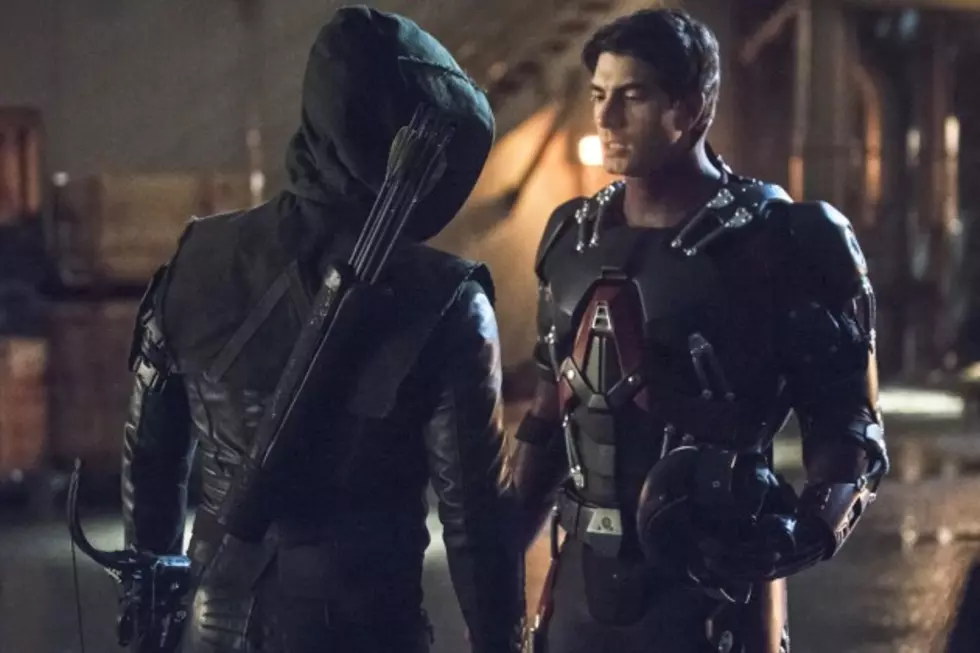 'Arrow' and 'Flash' Spinoff Team Assembles in First Set Photos
The CW
We still don't know what to make of Arrow or The Flash spinning off The Atom into his own super-team of faces both new and old, but already DC's TV Avengers may have assembled. A new set photo teases the new team's first meeting with Barry and Oliver, but what does it mean for either season finale?
Take this with a grain of salt for now, though Vancouver-area photographers managed to snap a distant look at the first assembly of Arrow and Flash heroes for the proposed spinoff, including Barry (Grant Gustin), Oliver (Stephen Amell), Ray Palmer (Brandon Routh), Martin Stein (Victor Garber), Ciara Renee (Kendra Saunders/Hawkgirl), Captain Cold (Wentworth Miller), and what appears to be Caity Lotz dressed in white.
Unclear however, is if we're seeing an image of either Arrow or The Flash finale (in which Renee has been said to appear), early filming on the spinoff, or simply a teaser/tag to introduce the new series. Also worth noting is that Amell appears in his classic Arrow costume, as opposed to the League of Assassins garb we've seen him wearing in various trailers.
You can check out the spinoff super-team in the photo below, but what might we be looking at? Will the assembled group pop up in The Flash's May finale, or is The CW prepping an earlier tease?