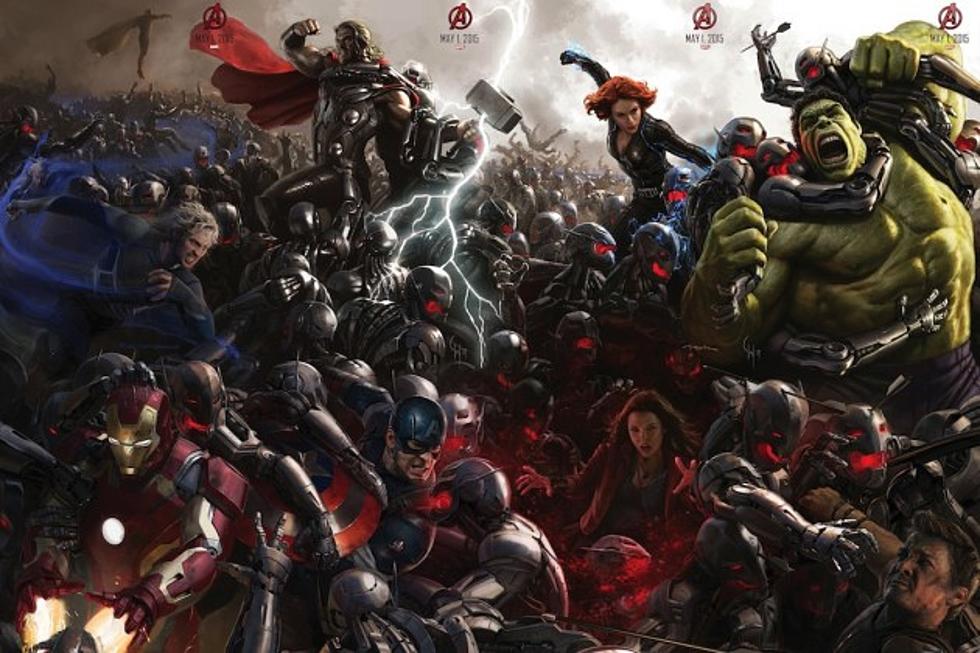 'Avengers 2′ Will Have More Visual Effects Shots Than Any Other Marvel Movie
Marvel
A few days ago, Marvel Studios' executive vice president of visual effects and post-production spoke at the Visual Effects Society Production Summit. Although most of her speech was industry inside baseball, she did drop one interesting factoid that should prove interesting to news-hungry superhero nerds: 'Avengers 2' will feature more special effects shots than any other Marvel movie so far.
In between comments on Claifornia tax incentives and the Marvel production process, Victoria Alonso took a moment to explain just how big and expensive and impressive her studios' upcoming sequel really is, explaining that Joss Whedon's highly anticipated sequel will feature over 3,000 special effects shots. To put that in perspective, 'Captain America: The Winter Soldier' has 2,500 VFX shots and 'Guardians of the Galaxy' (a movie set in space) has 2,750. So yeah, if you were hoping that 'Age of Ultron' would bring all kinds of insane wizardry on a scale we haven't seen before, it looks like you're going to be very happy next summer.
For more information including Alonso calling for studios to hire more women, check out the link above. 'Avengers 2' will open on May 1, 2015. That gives the VFX geniuses only six more months to finish rendering those 3,000 shots.