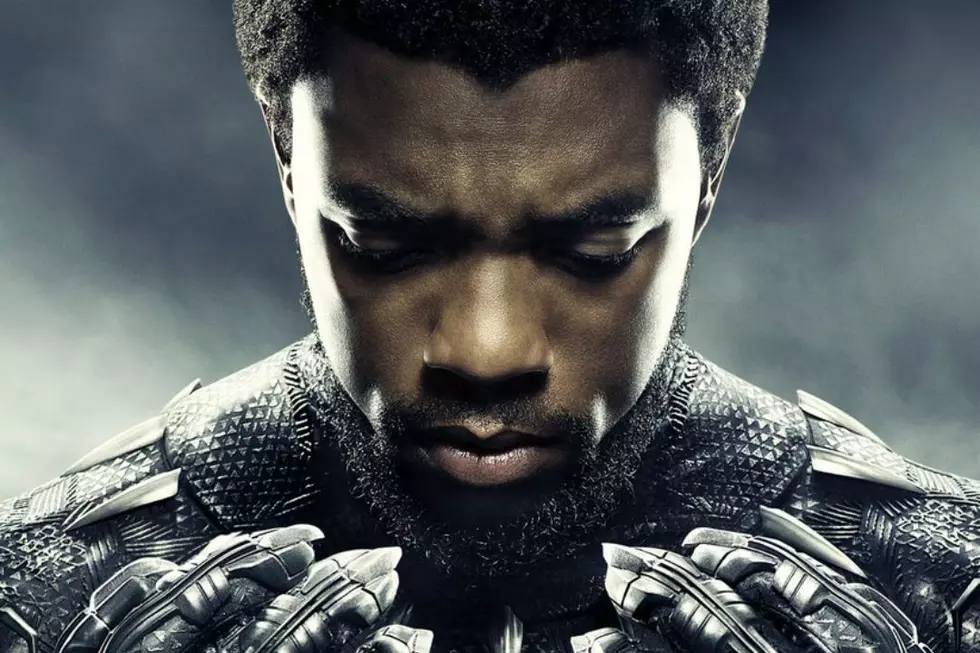 'Black Panther' International Trailer: The King of Wakanda Is Here
Marvel
Right now, Black Panther is THE most anticipated movie of the next few months (besides The Last Jedi and Fifty Shades Freed, naturally), and every new trailer or piece of advertising material just gets us even more hyped. A new international trailer gives us a few new shots and lines we haven't heard before — I especially like Martin Freeman ominously saying, "The King of Wakanda is here." Oh, you bet he is.
What's intriguing about this particular entry in the Marvel Cinematic Universe (the last before things come to a head in Avengers: Infinity War next summer) is the lack of jokes and silliness that seems almost jarring after a year in which we got both Guardians of the Galaxy Vol. 2 and Thor: Ragnarok, two of the funniest installments of the MCU. In contrast, Black Panther takes itself seriously, and trades the upbeat technicolor look of previous films for something darker and more stylish.
T'Challa, after the death of his father, the King of Wakanda, returns home to the isolated, technologically advanced African nation to succeed to the throne and take his rightful place as king.
Black Panther opens in theaters on February 16.