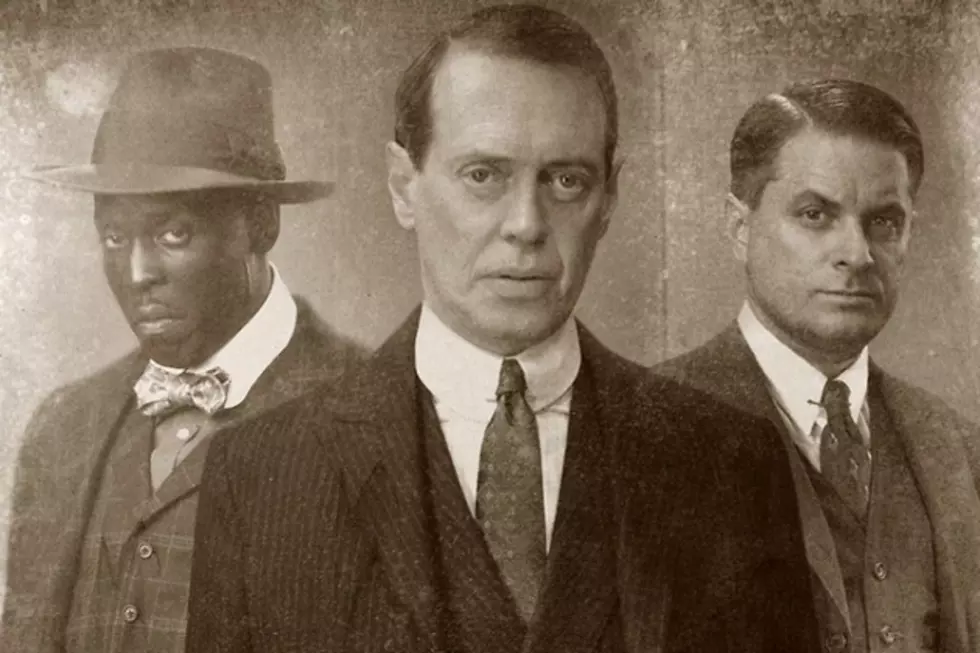 'Boardwalk Empire' Season 5: HBO Confirms Final Year
HBO
We'd heard the rumor earlier, but didn't want to believe it for ourselves. HBO period drama 'Boardwalk Empire' will make the upcoming fifth season its final year, putting the last touches on the story of Steve Buscemi's Nucky Thompson, his associates, and organized crime from Atlantic City to Chicago.
Details are scarce right now, though HBO confirmed the news minutes ago at the ongoing Television Critics Association press tour. Previously we'd heard that showrunner Terence Winter's interest in moving on to his Mick Jagger-produced, Bobby Cannavale-starring record executive drama could take Winter off 'Boardwalk Empire' after the fifth season, which may end up with a reduced number of episodes as well.
Michael Lombardo, president of programming at HBO, praised series creator Terence Winter: "It has been an incredible honor to bring this powerful and groundbreaking series to our subscribers," he said. "Terry Winter has created one for the ages."Winter added: "We're thrilled to get the go-ahead for a fifth season of Boardwalk Empire. After much discussion with my creative team and HBO, we've decided to wrap up the series after such a great run and look forward to bringing it to a powerful and exciting conclusion."
'Boardwalk Empire' isn't the only marquee HBO series to call it quits this year either, as 'True Blood' will say goodbye in the summer with another run of 10 episodes. We expect further details on 'Boardwalk Empire''s end in the days to come, but what say you? Are you sad to learn that we'll say goodbye to Nucky Thompson and all the rest before 2014 comes to an end?