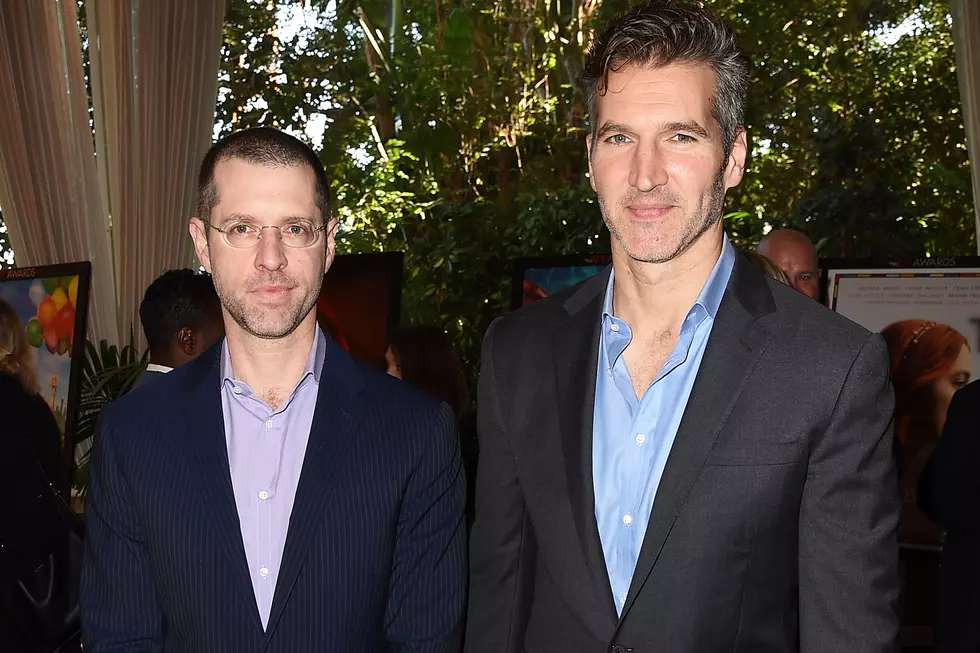 'Game of Thrones' Creators Benioff & Weiss Sign Deal With Netflix
Kevin Winter, Getty Images
Having just capped a hugely successful run on HBO's biggest show — I mean, we all loved the series finale, right? Right? — Game of Thrones creators David Benioff and D.B. Weiss are jumping ship to the competition ... at Netflix.
Deadline first reported the news, saying that the pair's deal is among the biggest offered to any artist so far by the streaming service:
Nobody was confirming numbers, but sources tell Deadline the deal is in the 9-figure range like some of the other mega-deals signed by show creators like Shonda Rhimes and Ryan Murphy, each of whom also moved to Netflix. The deal for Benioff & Weiss was brokered by Gretchen Rush, their longtime attorney at Hansen Jacobson Teller.
The news was later confirmed, via tweet, from Netflix itself. They specify that the deal calls for Benioff and Weiss to develop films as well as TV shows...
Weiss and Benioff are already working on a series of Star Wars films spun off from the main franchise; supposedl, their first film will be the first Star Wars released to theaters after The Rise of Skywalker, and it's expected to open on December 15, 2022. One imagines such an endeavor takes up a lot of time, so it may be a while before we start seeing the fruits of their massive new deal on our various Netflix-enabled devices.
Gallery — The Best Netflix Original TV Shows and Movies: