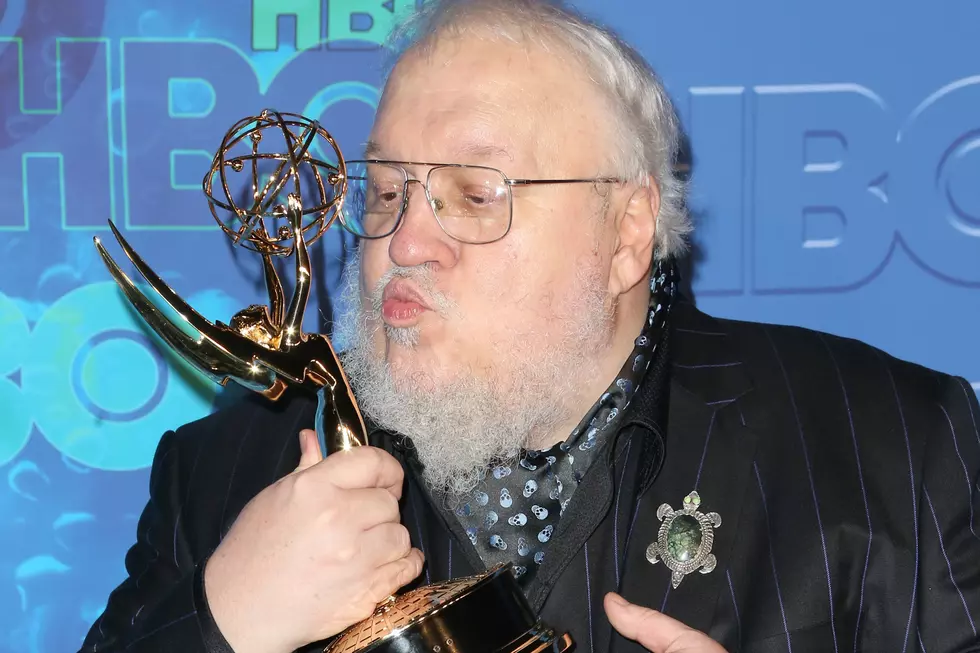 George R.R. Martin Will Executive Produce 'Who Fears Death' TV Series for HBO
Frederick M. Brown, Getty Images
The Song of Ice and Fire author will partner again with HBO to executive produce the TV adaptation of Nnedi Okorafor's novel Who Fears Death. The 2010 book is set in post-apocalyptic Sudan where class and racial divides result in bloodshed and oppression. The dark-skinned Okeke people, considered a second-class, are murdered by the light-skinned Nuru. Okorafor's novel follows Onyesonwu, a young woman whose mother was an Okeke and raped by a Nuru man.
You might be thinking, 'This sounds like a great story, but where does a guy like GRRM fit in?' In the novel, Onyesonwu eventually discovers she has magical abilities on a trip to the spirit realm. So yes, there will be fantasty and there will be magic. Okorafor announced the HBO deal on Twitter this afternoon (h/t Variety):
But beyond finding time to finish The Winds of Winter, Martin is also busy working on a fifth Game of Thrones spinoff. His Nightflyers novella is also getting a small screen adaptation from Syfy, but don't worry, he's not directly involved.