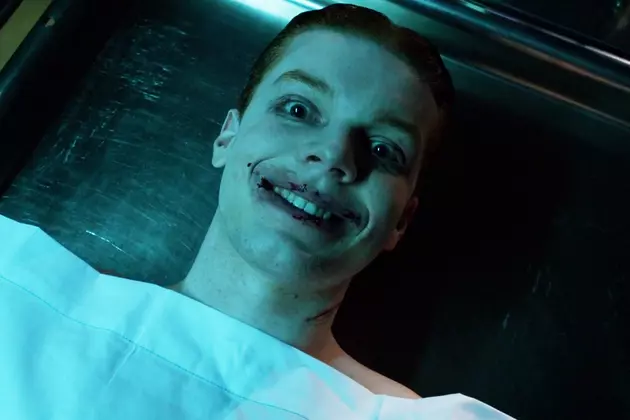 Here's Why 'Gotham' Threw That Joking Cameo Into Season 2's Finale
FOX
Mileage may vary on whether Gotham does an effective job of setting up Batman's beginnings, though most grew to embrace the bizarre proto-Joker of Cameron Monaghan's Jerome. It may take until Season 4 before we finally see the character again, but producers at least explain how that Season 2 finale cameo came about.
Says executive producer Ken Woodruff to TVGuide:
[The laugh] was really to keep [the Joker] alive, to keep Jerome and that threat of the Joker alive. We wanted to make sure fans don't feel that we're completely done with [the mythology of the Joker] because are 100 percent, absolutely not. [But,] it's not going to be something we delve into right away at the top of the season.
We'll learn more of Gotham Season 3 in the coming weeks, but what do we make of the latest? Check out the first trailers below.
Check Out 100 TV Facts You May Not Know!