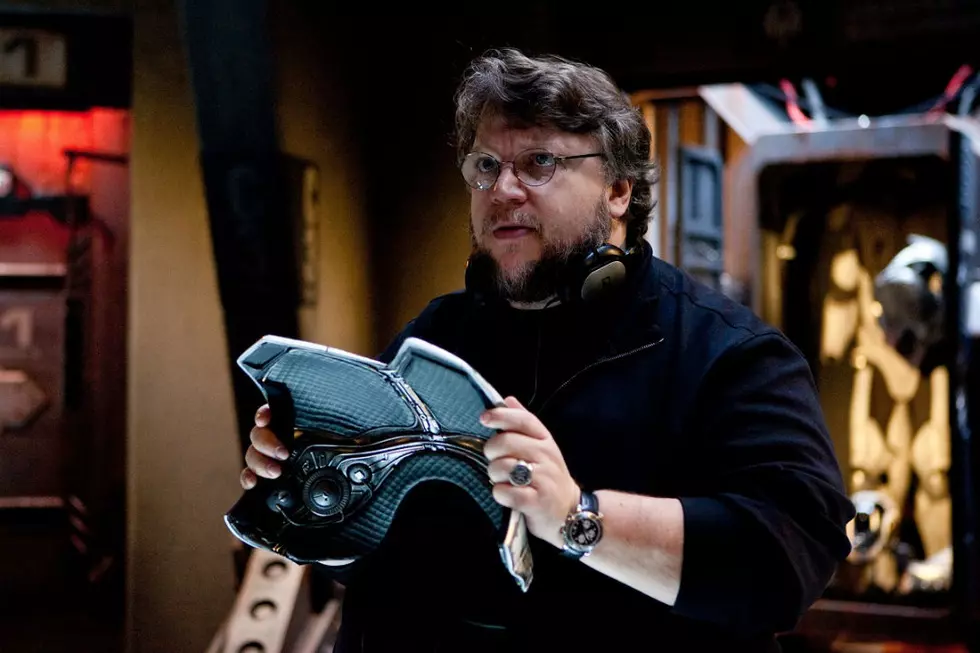 Guillermo del Toro Preps 'Scary Stories to Tell in the Dark'
Warner Bros.
He either is or isn't still trying to make Pacific Rim 2 (it seems to change several times a day), but if nothing else Guillermo del Toro has another project to work on. True to form, it's another movie that blends horror and childlike wonder. I'll let him tell you all about it, since he tweeted out the news himself earlier today:
We last covered this project back in November 2014, when it was announced that CBS Films had brought in John August (Corpse Bride, Frankenweenie) to write a screenplay for the film, which is a cinematic adaptation of a trilogy of popular children's horror books by writer Alvin Schwartz and illustrator Stephen Gammell: Scary Stories to Tell in the Dark, More Scary Stories to Tell in the Dark, and Scary Stories 3: More Tales to Chill Your Bones. (Del Toro's pointing at a couple of Stephen Gammell originals in the tweet picture, by the way.)
TheWrap says this is still August's script, with del Toro signed on to direct the movie. And there's also talk that del Toro is looking to direct a remake of Fantastic Voyage for Fox. As usual, the man's got a lot of potential movies on his plate (and that's before you throw in the possible [or not-possible] Pacific Rim 2). Scary Stories isn't something I read as a kid, but I know its reputation, and it definitely sounds right in the GDT wheelhouse. Hell the title sounds like the name of a Guillermo del Toro box set.