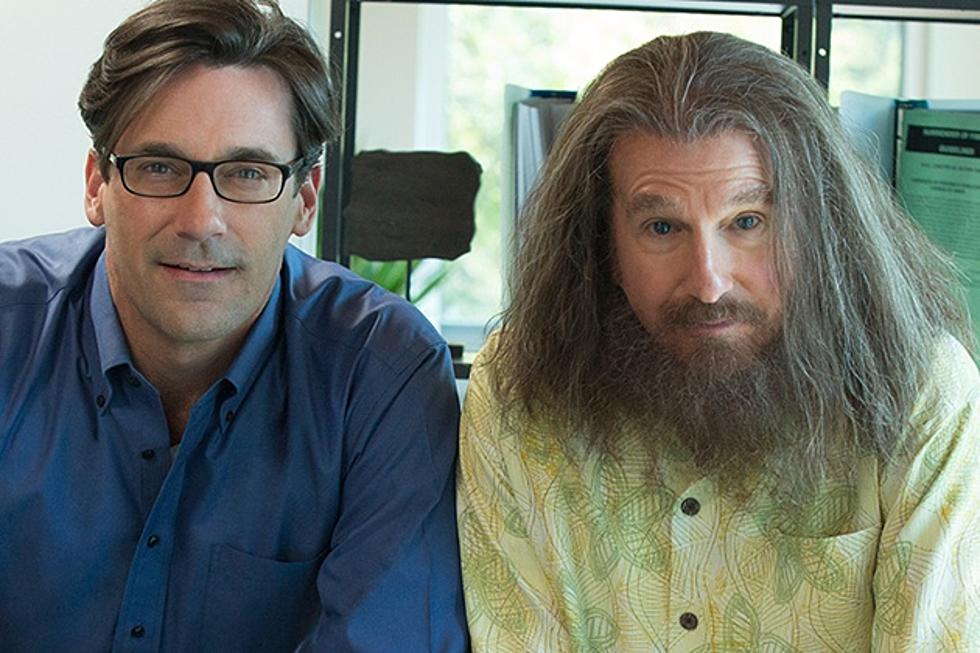 HBO's 'Clear History' Trailer: Larry David, Jon Hamm, Danny McBride, Kate Hudson and More!
HBO
We've been tepidly curious of HBO's forthcoming original movie 'Clear History,' which to date has only shown us a brief teaser and photos of stars Jon Hamm ('Mad Men') and an unrecognizable Larry David ('Seinfeld'), but now the full trailer has shown us the light. In addition to an army of celebrity guests, the full 'Clear History' trailer has Larry David back on HBO at his 'Curb Your Enthusiasm' finest.
With an impressive cast that includes David, Hamm, Bill Hader, Philip Baker Hall, Kate Hudson, Michael Keaton, Danny McBride, Eva Mendes, Amy Ryan and J.B. Smoove, 'Clear History' tells the story of Nathan Flomm (David), a former marketing executive at a start-up electric car company who ends up publicly humiliated for leaving behind the billion dollar idea, and ultimately gets a second chance for revenge against his boss (Hamm) under a new identity.
The first trailer at least puts David back into his more recognizable look, beyond the bearded appearances we've seen thus far, while highlighting the impressive supporting cast. Directed by Greg Motolla ('Superbad,' 'Adventureland'), Larry David's latest HBO venture will hit the cable service on August 10.
Well, what are you waiting for? Watch the 'Clear History' trailer above, and tell us if you'll tune in to see Larry David leading another all-star cast!