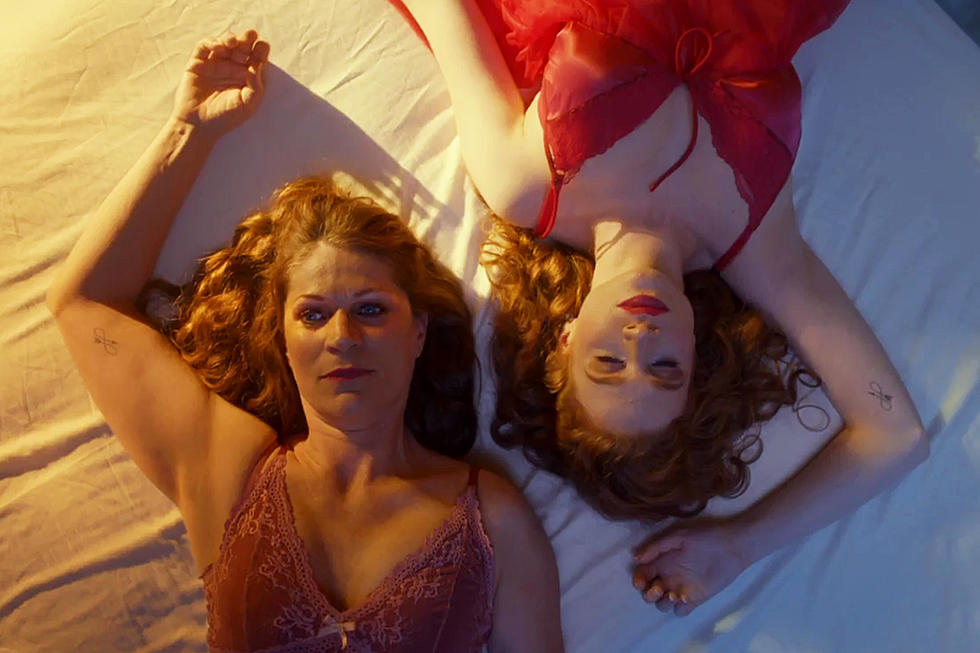 Visit HBO's 'Room 104' With Duplass Brothers Anthology's First Full Trailer
HBO
No one necessarily wants to think about their hotel room's previous occupants, but the Duplass brothers HBO's Room 104 is worth considering. The new July anthology explores one mysterious motel room with a full trailer featuring James Van Der Beek, Orlando Jones, Amy Landecker and more.
Having previously set a Friday, July 28 premiere, Room 104 unveils a full trailer for the twelve-episode series created and executive produced by Mark Duplass and Jay Duplass. In addition to the below poster, you can read the full synopsis and cast list underneath:
Set in a single room of an average American motel, ROOM 104 is a half-hour anthology series which tells a different story of the assorted characters who pass through it in each episode. The ensemble cast of this anthology series includes: Hugo Armstrong, Davie-Blue, Melonie Diaz, Jay Duplass, Veronica Falcon, Adam Foster, Ellen Geer, Keir Gilchrist, Philip Baker Hall, Sarah Hay, Poorna Jagannathan, Orlando Jones, Ethan & Gavin Kent, Amy Landecker, Konstantin Lavysh, Sameerah Luqmaan-Harris, Keta Meggett, Natalie Morgan, Ross Partridge, Karan Soni, Dendrie Taylor, Tony Todd, Will Tranfo, James Van Der Beek, Mae Whitman and Nat Wolff.
You can watch the first teaser below, and stay tuned for more on HBO's Room 104 as we get closer to its late July premiere.