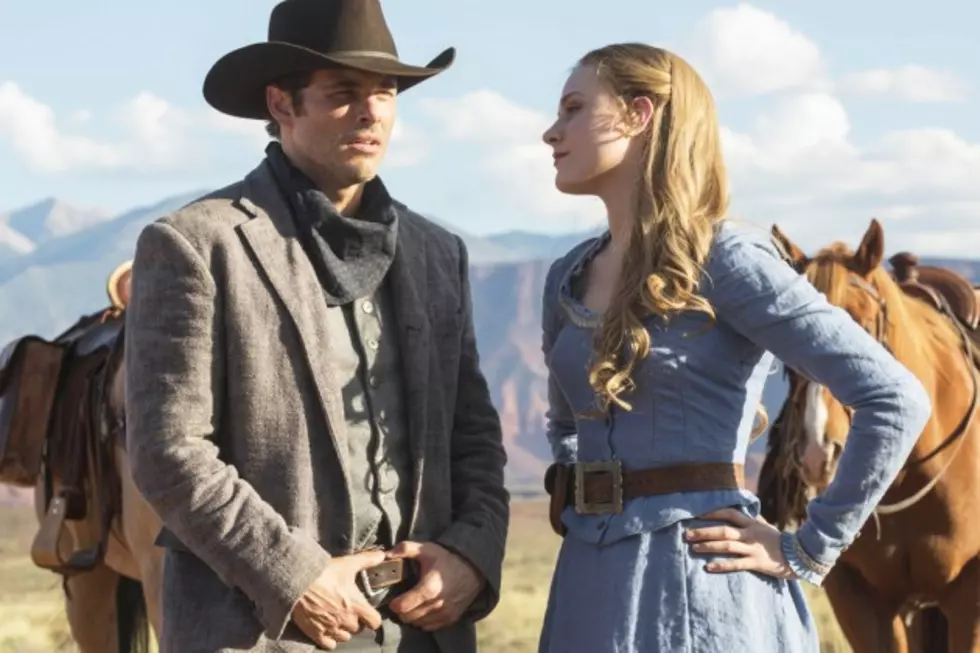 HBO's 'Westworld' Will Feature 'Genital-to-Genital Touching,' More
HBO
Apparently not content with an elaborate orgy sequence for True Detective Season 2, HBO will now venture even more graphic by the release of Bad Robot's Westworld. A new report suggests the hush-hush production expects "genital-to-genital touching" of its extras, and a host of other explicit acts. Gird your breakfasts before the full description!
Per Deadline, SAG-AFTRA will apparently send a representative to Westworld's production, following a consent agreement that made the rounds for background players from Central Casting. We'd known the adapted android drama to cover some adult situations, though evidently we should expect:
This document serves to inform you that this project will require you to be fully nude and/or witness others fully nude and participate in graphic sexual situations. By accepting this Project assignment, you may be required to do any of the following: appear fully nude; wear a pubic hair patch; perform genital-to-genital touching; have your genitals painted; simulate oral sex with hand-to-genital touching; contort to form a table-like shape while being fully nude; pose on all fours while others who are fully nude ride on your back; ride on someone's back while you are both fully nude; and other assorted acts the Project may require. The Project will also include language and sexual situations that some may consider personally objectionable or uncomfortable.
Bad Robot's Westworld remakes the 1973 tale as "a dark odyssey about the dawn of artificial consciousness and the future of sin." Person of Interest creator and The Dark Knight co-writer Jonathan Nolan wrote the script with Burn Notice scribe Lisa Joy, with Nolan directing the pilot. Nolan and Joy will executive produce with Abrams, Jerry Weintraub and Bryan Burk.
The new series employs among its cast Anthony Hopkins, Evan Rachel Wood, Ed Harris, X-Men star James Marsden, The Hunger Games and Boardwalk Empire star Jeffrey Wright, Thandie Newton, Raising Hope lead Shannon Woodward, 300 star Rodrigo Santoro, Angela Sarafyan, Simon Quarterman, Sidse Babett Knudsen, Ingrid Bolsø Berdal, Ben Barnes, Jimmi Simpson, and Clifton Collins, Jr. Some of the cast members playing androids (Marsden, Newton, Wood) may also end up killed off and brought back with a new personality, similar to how American Horror Story enables its cast to play different characters.
For those unfamiliar with the original 1973 Yul Brynner-James Brolin film, Westworld told the story of a future resort wherein guests pay to live out time period fantasies brought to life by sophisticated human-like androids, before the robots began malfunctioning and killing the resort's crew. The film spawned the sequel Futureworld, and eventually the short-lived '80s TV series Beyond Westworld.
For the moment, HBO's Westworld has an unspecified 2016 premiere date. Can the series itself live up to its outlandish sexual appetite? Watch the teaser again below: