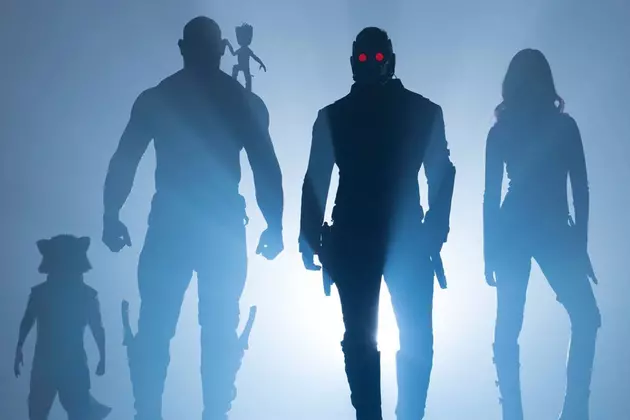 James Gunn Will Write and Direct 'Guardians of the Galaxy Vol. 3'
Marvel
Ever since he signed on to direct Guardians of the Galaxy Vol. 2, the biggest question James Gunn has faced — aside from the usual inquiries about Star-Lord's dad and what's up with the villain —  is whether he'd return for Vol. 3. His answer, consistently: He just doesn't know. That changed this afternoon, as Gunn himself made an official announcement on his Facebook page — no need to play coy about this one since you already read the headline.
The short answer: Yes, James Gunn will return to write and direct Guardians of the Galaxy Vol. 3. In typical fashion, Gunn bypassed the official PR channels and made the announcement himself on Facebook in a lengthy post intended to get a jump on what will inevitably be the biggest question he'll face on the upcoming press tour for Vol. 2. Gunn explained that he could have waited to answer the question during the junket to promote the sequel, but, he says, "…instead I thought I'd share it with the most important people in the Guardiansverse – you, the fans, who have been so incredibly supportive and enthusiastic over the past five years, it has moved me to tears on a regular basis."
Here's Gunn's full statement on the matter:
So there you have it. James Gunn just can't bring himself to abandon the Guardians of the Galaxy, and although Marvel would likely find a suitable replacement, there is really, truly, no substitute.
Gunn went on to explain that he will be working closely with the Marvel Studios team to develop the story for Vol. 3, which will be set after the events of Avengers: Infinity War and will "conclude the story of this iteration of the Guardians of the Galaxy, and help catapult both old and new Marvel characters into the next ten years and beyond" — which means Gunn will be paving the way for whoever takes over when he leaves.
Guardians of the Galaxy Vol. 2 hits theaters on May 5.