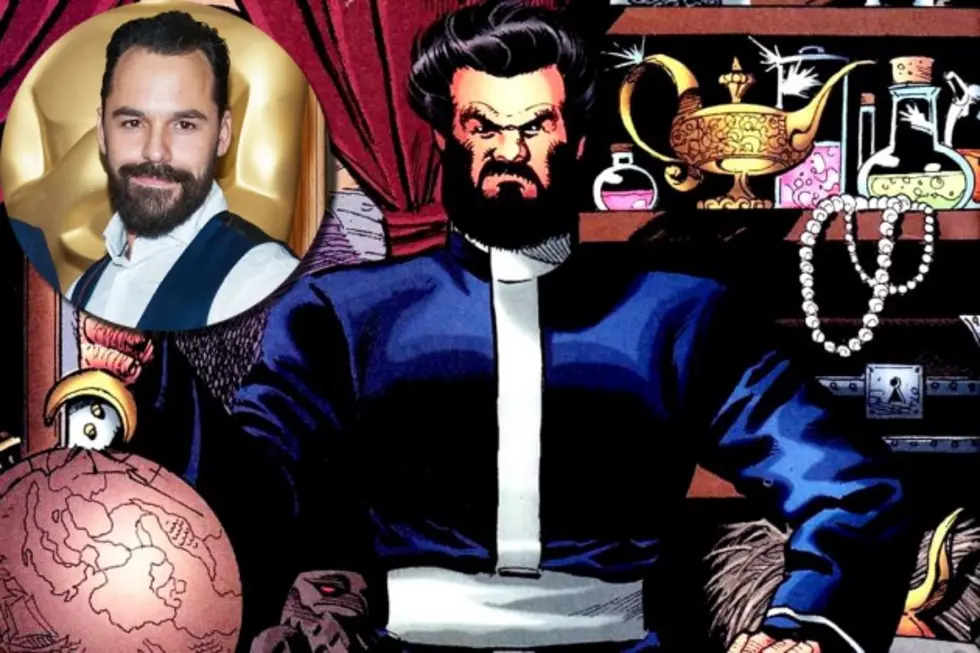 'Legends of Tomorrow' Sets Casper Crump as DC's Vandal Savage
DC Comics / Valerie Macon, Getty Images
Just yesterday, The CW's Legends of Tomorrow awoke one of its heaviest hitters in casting Hawkman for the 2015 Arrow / Flash crossover, and so too has its opposing evil ridden. Danish actor Casper Crump will play the immortal role of DC's Vandal Savage, also first appearing in the crossover special.
So reads the official Legends of Tomorrow description:
When heroes alone are not enough… the world needs legends. Having seen the future, one he will desperately try to prevent from happening, time-traveling rogue Rip Hunter is tasked with assembling a disparate group of both heroes and villains to confront an unstoppable threat – one in which not only is the planet at stake, but all of time itself. Can this ragtag team defeat an immortal threat unlike anything they have ever known?
Legends of Tomorrow remains mostly shrouded in mystery, but how might the addition of Vandal Savage factor into this year's Arrow / Flash crossover?
Check Out 100 TV Facts You May Not Know!