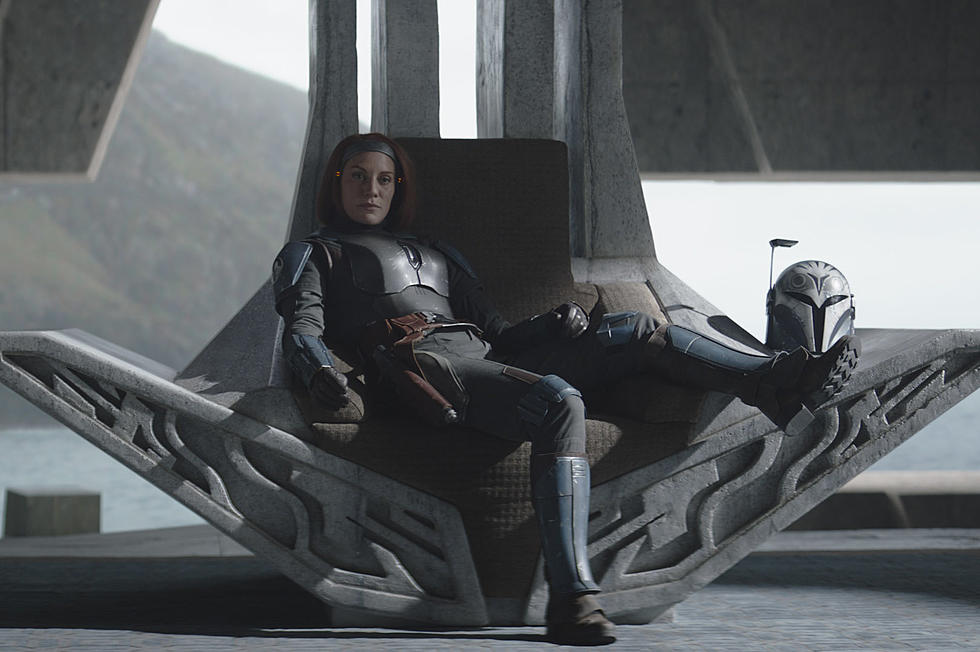 'The Mandalorian' Season 3: Every Episode 1 Easter Egg
Lucasfilm Ltd.
Season 3 of The Mandalorian opens with a ritual, as a foundling is given his all-important helmet and armor for the first time. It looks like this may be a flashback to how the show's title character, Din Djarin, got his armor — until the adult Din and (baby) Grogu show up to save the assembled Mandalorians from a rampaging space alligator creature. But there is a lot of symbolism in this scene you might have missed, from the images of forging armor suggesting the way The Mandalorian series is forging a new Star Wars mythology, to the way the interruption of the helmet ceremony points to the conflict surrounding Din and his own helmet in this season of the show.
That's just one of the little details, hidden Easter eggs, and Star Wars references you might have missed in the Season 3 premiere of The Mandalorian. In our latest Star Wars video, the ScreenCrush video team breaks them all down — nearly 30 minutes of Easter eggs and stuff you need to see. That's almost as long as the actual episode! Watch our breakdown below:
If you liked that video on all the Easter eggs in the Season 3 premiere of The Mandalorian, check out more of our videos below, including our recap of what you need to know about The Mandalorian Seasons 1 and 2 (and The Book of Boba Fett), including all the Easter eggs in the new trailer for The Mandalorian, and our recap of all of Star Wars: The Bad Batch Season 1. Plus, there's tons more over at ScreenCrush's YouTube channel. Be sure to subscribe to catch all our future episodes. The Mandalorian Season 3 is now available on Disney+. New episodes premiere on Wednesdays.
Sign up for Disney+ here.
Every Star Wars Movie, Ranked From Worst to Best