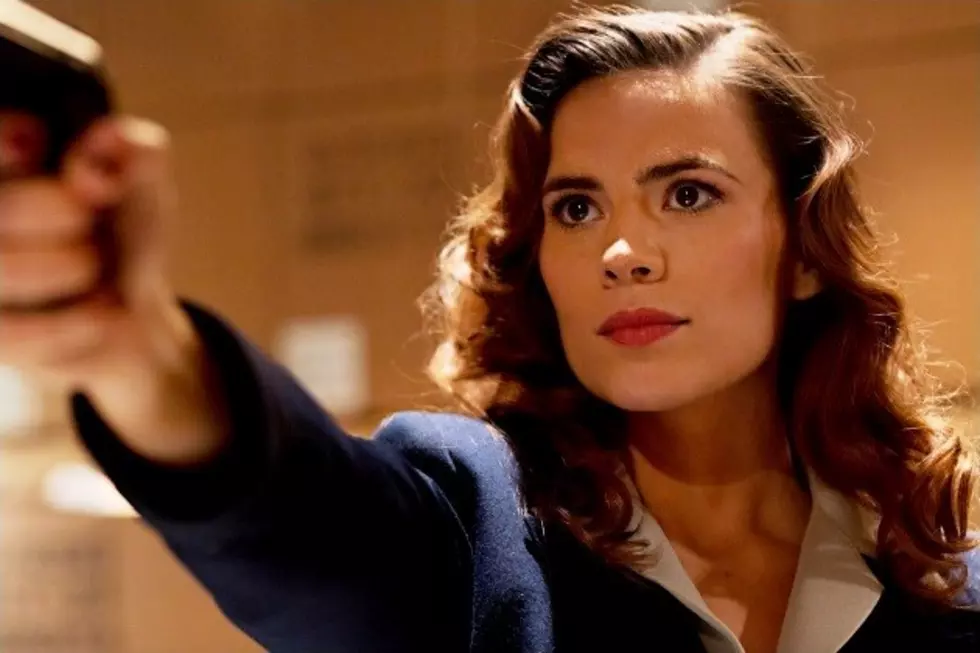 Marvel's 'Agent Carter' TV Series to Be Limited Run, Dominic Cooper's Howard Stark to Recur?
Marvel
It's hard to imagine where ABC might fit in a potential 'Agent Carter' TV series alongside Marvel's 'Agents of S.H.I.E.L.D.,' but a new chat with screenwriters Christopher Markus and Stephen McFeely may hold the key. Find out how ABC may approach the potential 'Agent Carter' TV series, along with plot details and the potential for Howard Stark to appear!
Via Collider, it seems as if a more narrow approach to the 'Agent Carter' TV series (whose pilot has not yet been greenlit) could heighten its chances of going to production. Pilot and 'Captain America 2' screenwriters Stephen McFeely and Christopher Markus recently offered up in conversation that they envisioned 'Agent Carter' as a more limited series of 13 episodes (or less), akin to FOX's '24: Live Another Day,' or for ABC comparison's sake 'Once Upon A Time in Wonderland.'
While ABC has reportedly given enthusiastic response to the script, and Hayley Atwell has confirmed her intent to return as the still-frozen Cap's best gal, Dominic Cooper's Howard Stark would only put in recurring (as opposed to regular) appearances, so as not to detract from the series' focus on Peggy. Moreover, it seems likely that any potential series would operate somewhat within the continuity of the original 'Agent Carter' one-shot, so as to keep Peggy in the context of her sexist male overseers before the formation of S.H.I.E.L.D., with each potential season opening on a different year.
When last we heard from ABC, 'Reaper' creators Tara Butters and Michele Fazekas had boarded the 'Agent Carter' TV series to act as showrunners, despite already acting as such for ABC's 'Resurrection.' The network hasn't yet renewed 'Agents of S.H.I.E.L.D.' for a second season either, so it remains to be seen what Marvel's TV future will hold, especially after the events of this summer's blockbusters 'Captain America: The Winter Soldier' and 'Guardians of the Galaxy.'
We've included Collider's interview below, but in the meantime, what do you think? Would 'Agent Carter' work best as a limited run? How would you like to see Peggy's post-'Captain America' adventures unfold?