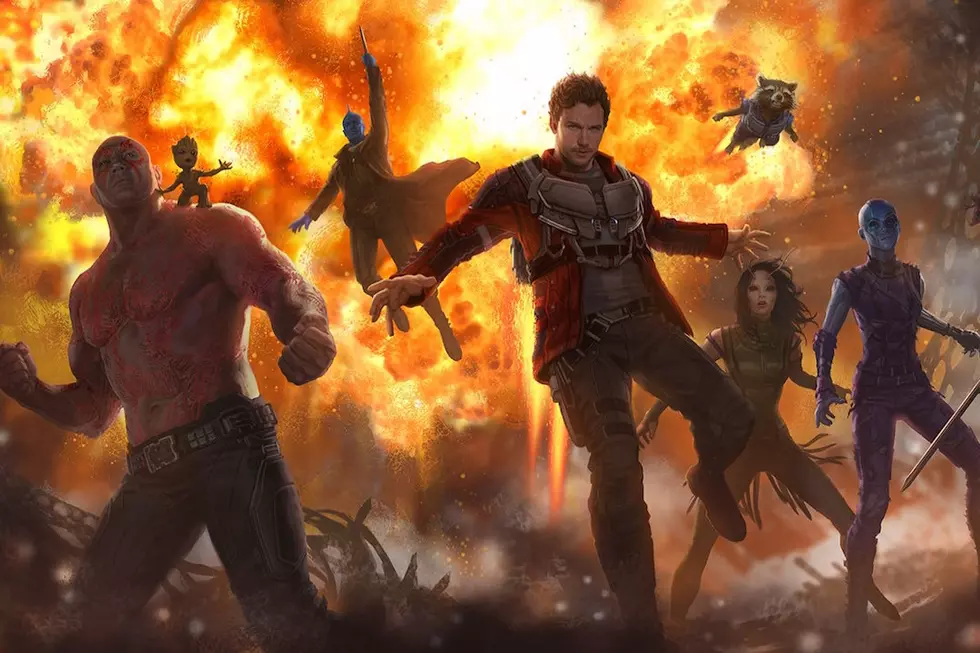 Everything Announced at Marvel's Comic-Con 2016 Panel
Marvel
But to give us a little taste of what to expect from the panel, Marvel Studios president Kevin Feige and Marvel Digital Media Director Ryan Penagos shared some big news earlier on Saturday. Penagos tweeted a video of the Hulk's Gladiator armor, revealing that the new Taika Waititi film will adapt the "Planet Hulk" storyline from the comics. The studio also revealed the new poster for Doctor Strange ahead of Comic-Con. Here's everything else that was announced during Marvel's Hall H panel, including Black Panther reveals, a look at Marvel Studio's new logo, a new trailer for Doctor Strange, big character news for Guardians of the Galaxy Vol. 2 and the final reveal: your official Captain Marvel.
Everything revealed during Marvel's Comic-Con 2016 panel:
-Marvel unveiled a new logo during a sizzle reel of the studio's previous films.
Black Panther
-Black Panther director Ryan Coogler showed up along with star Chadwick Boseman. The director revealed the film starts shooting in January. The panel also unveiled the new logo.
-It was also confirmed who Lupito Nyong'o, Michael B. Jordan, and Danai Gurira will play in Black Panther. Most exiting, we'll get to see Nyong'o do her best villain!
-They make quite the good looking cast.
-Here's a look at the cast all together to get you even more amped!
Thor: Ragnorak
-The panel also showed the audience a taste of what to expect from Thor: Ragnarok in a parody clip showing what Thor was up to during Captain America: Civil War. If anything, it showcased what director Taika Waititi's style will look like in a Marvel movie.
-There was also a sneak peak at Cate Blanchett as Hela, which we are dying to see.
-And there was some Thor and Hulk battling as well.
-Last but not least for the God of Thunder, the panel unveiled a new logo for the movie.
Doctor Strange
-Benedict Cumberbatch, Tilda Swinton and Mads Mikkelsen arrived on stage to introduce a clip from the film, revealing when Doctor Strange meets the Ancient One.
-Mikkelsen talked about his villain's desire to find a "beautiful path."
Spider-Man: Homecoming
-Director Jon Watts and new Spider-Man Tom Holland took the stage to present footage from the upcoming Spider-Man reboot. The footage drew comparisons to Freaks and Geeks, and ended with a shot of the the movie's villain: The Vulture!
Guardians of the Galaxy Vol. 2
-The cast arrived on stage to unveil a new logo:
-Guardians is also getting its own theme park ride at Disney's California Adventure in 2017. It will be called "Guardians of the Galaxy: Mission: Breakout," and replace the Tower of Terror ride (RIP).
Captain Marvel
-Plus, Marvel gave us a new logo for their Captain Marvel.