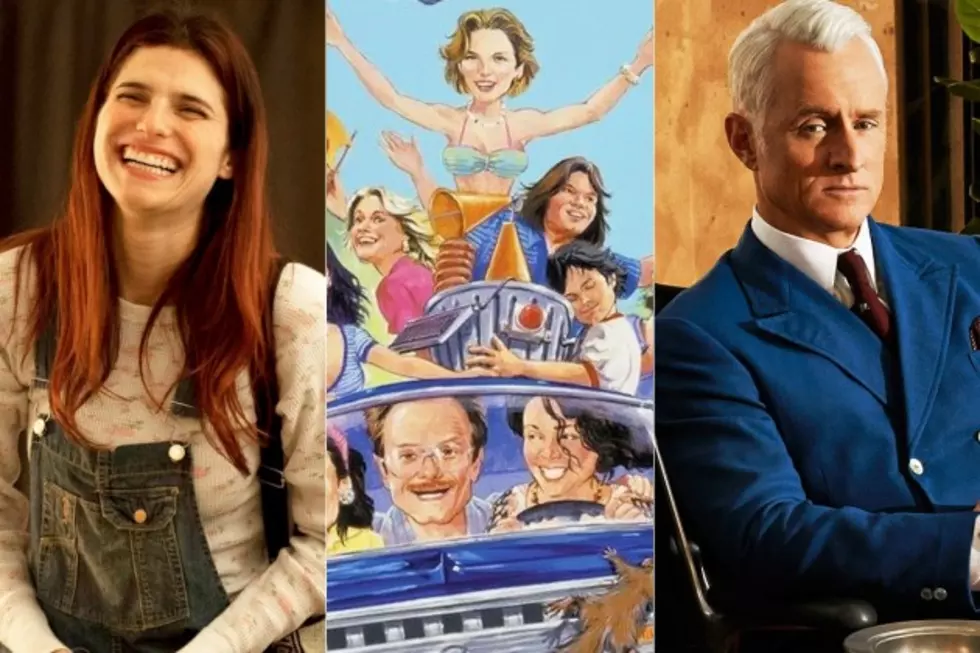 Netflix's 'Wet Hot American Summer' Adds John Slattery, Lake Bell and Many More
Sony Pictures / USA Films / AMC
Per Deadline, Watkins will play a tough New Yorker, 'The Good Wife' star Josh Charles a rival camper,and Rob Huebel will act as rival professor to David Hyde Pierce, with Richard Schiff as the latter's academic superior. Park will play a librarian in love with Molly Shannon's character, Paul Scheer a journalist, and director David Wain will act as an acquaintance of a the main characters from an Israeli kibbutz.
No word yet on the roles of Slattery, Bell or 'Glee' star Jayma Mays, though it seems to have been confirmed that Netflix's 'Wet Hot American Summer' series will act as a prequel (yes, despite the aged cast), chronicling the first day of the central Jewish summer camp, as opposed to the film's last.
For those unfamiliar with 2001 cult classic's cast (almost all of which are expected to return, 'Summer' featured 'Ant-Man''s Paul Rudd, 'Guardians of the Galaxy''s Bradley Cooper, 'Parks and Recreation''s Amy Poehler, 'The Hunger Games' star Elizabeth Banks, 'Marry Me''s Ken Marino, 'Archer''s H. Jon Benjamin, Law and Order: SVU''s Christopher Meloni, Janeane Garofalo, 'Frasier''s David Hyde Pierce, 'Brooklyn Nine-Nine''s Joe Lo Truglio, Michael Ian Black, '30 Rock''s Judah Friedlander, Nina Hellman, Zak Orth, A.D. Miles, Marguerite Moreau, Marisa Ryan, Kevin Sussman and Michael Showalter himself.
Wain and Showalter will write and direct the new 8-episode follow-up, with filming scheduled to begin as early as this week. We'll be hearing quite a bit more in the months to come, so check out the original trailer below, and tell us what you want to see from Netflix's 'Wet Hot American Summer' revival!