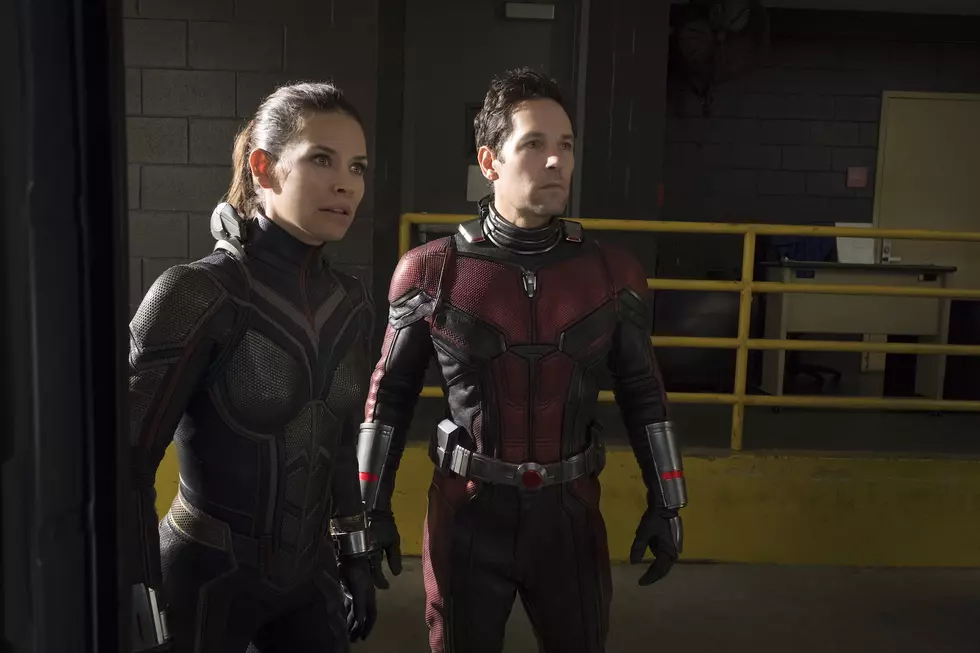 New 'Ant-Man and the Wasp' Poster Reveals Michelle Pfeiffer's Wasp
Marvel
Well, Avengers: Infinity War has been out in theaters for three days, so it's on to the next Marvel movie! That would be Ant-Man and the Wasp, the sequel to the 2015 film about the Marvel Cinematic Universe's smallest hero and his new partner in stopping crime. A new trailer will debut tomorrow, but in the meantime the main poster for the film has just appeared on Twitter, and it gives us our first look at Michelle Pfeiffer as Janet Van Dyne, the original MCU Wasp.
In the original film, we learn from original Ant-Man Hank Pym (Michael Douglas) that the Wasp sacrificed her life to save the world, shrinking down into the "Quantum Realm" where she became so small that she could never return. But in Ant-Man, the second new Ant-Man Scott Lang (Paul Rudd) was able to come back from the Quantum Realm, which means it might be possible to save Janet after all. Presumably Janet's daughter Hope (Evangeline Lilly) will join in the quest to save her mom.
Here's the official synopsis:
From the Marvel Cinematic Universe comes "Ant Man and the Wasp,"a new chapter featuring heroes with the astonishing ability to shrink. In the aftermath of "Captain America: Civil War," Scott Lang grapples with the consequences of his choices as both a Super Hero and a father. As he struggles to rebalance his home life with his responsibilities as Ant-Man, he's confronted by Hope van Dyne and Dr. Hank Pym with an urgent new mission. Scott must once again put on the suit and learn to fight alongside the Wasp as the team works together to uncover secrets from the past.
Ant-Man and the Wasp opens in theaters on July 6.
Every Marvel Cinematic Universe Movie Ranked From Worst to First