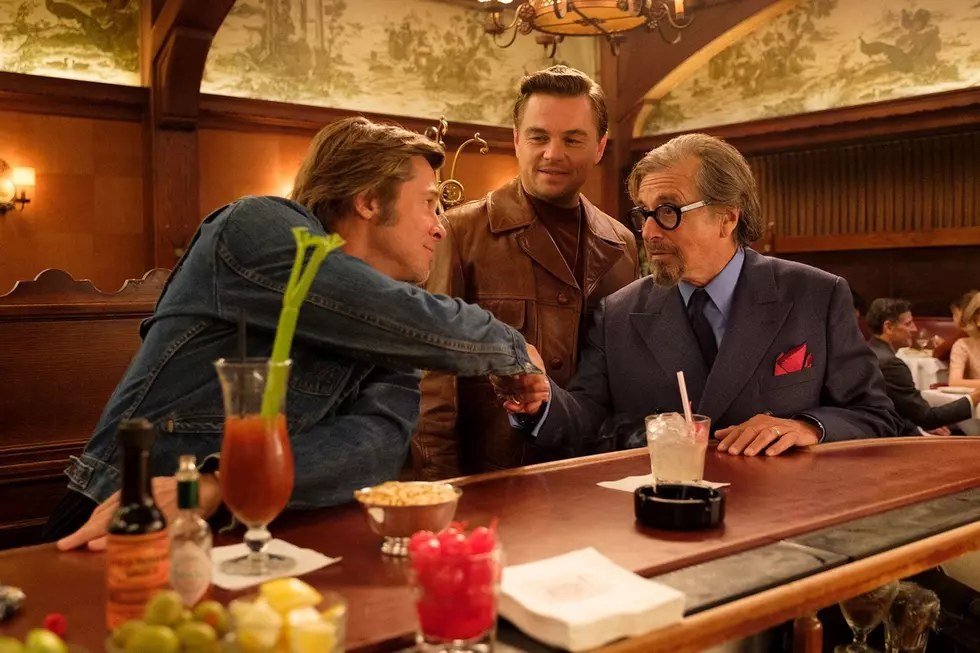 First 'Once Upon a Time in Hollywood' Poster Revealed
Sony
You've got Brad Pitt on the left as stunt man Cliff Booth, and Leonardo DiCaprio on the right as Rick Dalton, former big-time actor:
From an earlier release of publicity photos, here's the plot description of the film, which as the poster reminds us, is the ninth film in the Quentin Tarantino oeuvre:
Now he's back with a Western of a different stripe: an old-school L.A. story à la Pulp Fiction and Jackie Brown, the kind of city epic only a nostalgic of Tarantino's wit and peculiarity could attempt to really do justice. Once Upon a Time . . . in Hollywood, which stars Leonardo DiCaprio as a faded TV Western star and Pitt as his stunt double, is, as its sand-battered title suggests, a throwback. For Los Angeles, sure, but also for Tarantino, who, after traveling as far and wide as the Third Reich and the Shaolin Temple, is bringing it home.
Once Upon a Time in Hollywood opens in theaters on July 26.
Gallery — The Best Movie Posters of the Year: