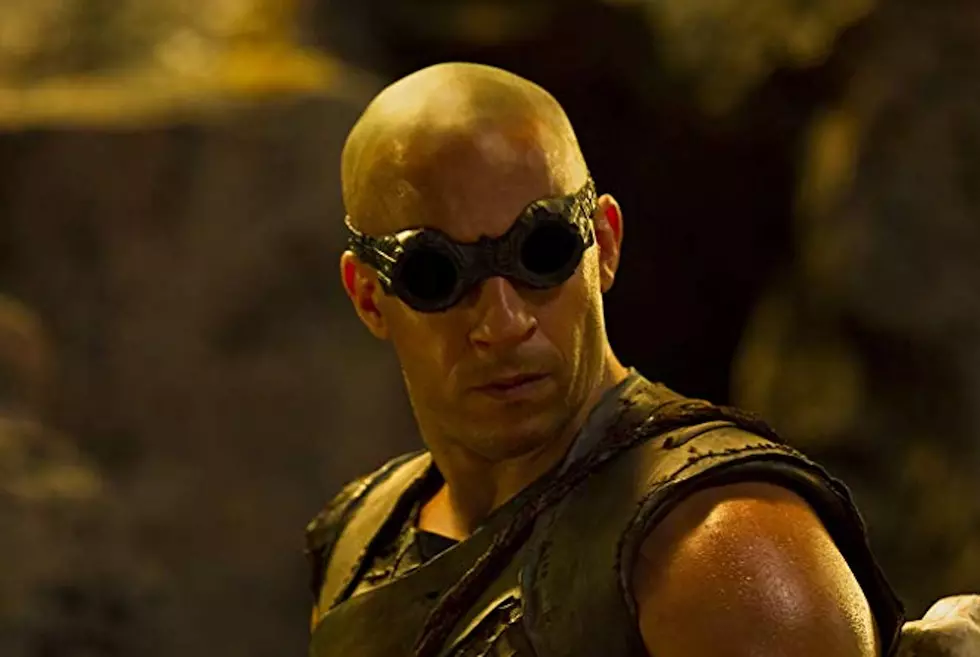 Vin Diesel Will Return for Fourth 'Riddick' Movie
Universal
It's been teased, but now it's confirmed: Vin Diesel is making another Riddick movie.
This will be the fourth, if you've lost count, following Pitch Black, The Chronicles of Riddick, and Riddick. This latest film is titled Riddick: Furya and it, like each of the previous installments will be directed by David Twohy.
Here was Twohy's statement on the news:
Our legion fans have demanded it for years, and now we're finally ready to honor their call-to-action with Riddick: Furya. My collaboration with Vin and One Race has spanned 20 fruitful years, as together we've created three movies, two video games, an anime production, and motion comics for the internet. This new big-screen event will see a return to Riddick's homeworld, where we finally get to explore Riddick's genesis.
The last time we heard about the possibility of another Riddick film was back in May, when Diesel revealed some storyboards for the project on his Instagram account. The caption that went with the image read ""Finally got a chance to see some of the new Riddick materials that DT sent over. Wow, exciting is an understatement. FURYA! Happy creative Sunday! All love, Always."
Diesel's Richard B. Riddick character debuted as part of the ensemble in the sci-fi horror movie Pitch Black, where his unique eyes — he can see in the dark — gave him an advantage against aliens hunting the survivors of a spaceship crash. His story continued in the epic sci-fi adventure The Chronicles of Riddick. The third film — and my personal favorite — was Riddick, which was more of a stripped-down horror film. Twohy and Diesel have also collaborated on a Riddick animated short as well as two video games.
The new Riddick is being sold at the upcoming EMF in Berlin.
12 Actors Who Accidentally Spoiled Their Own Movies
These actors inadvertently (or maybe intentionally!) revealed key details of their characters or the films around them before said films were even released. Oops.