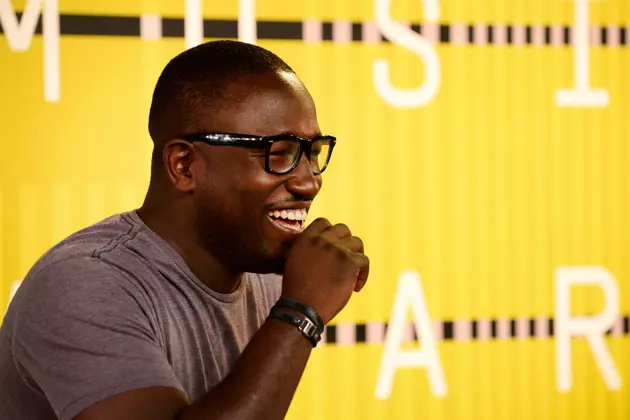 'Spider-Man: Homecoming' Star Hannibal Buress Confirms 'Dumbass' Gym Teacher Role
Frazer Harrison, Getty Images
After months of updates, it looks like the cast list for Spider-Man: Homecoming is finally complete. Sony and Marvel have assembled a great lineup for their upcoming reboot, which includes a few funny, familiar faces — like comedian and Broad City star Hannibal Buress, who was recently rumored to be playing Peter Parker's gym teacher. That seems to be the case, as Buress himself has hilariously confirmed his role in the new Spidey film.
Buress was a guest on New York radio station Power 105 (via Cinemablend), where he confirmed the casting rumor and described his character as "one of the dumbass characters that don't realize he's Spider-Man, he's Peter Parker." Tough, but fair — I mean, it is kind of silly when certain characters don't realize that a superhero is in their midst (looking at you, Lois Lane), but it's cool to see that Buress is very aware of how absurd that concept can be.
That seems to be in keeping with the overall vibe we're getting from Spider-Man: Homecoming, which — judging by what little we've seen and heard so far — looks like it could be a really fun and clever take on the classic web-slinging hero. It's also worth noting that Buress' role was rumored a couple of weeks ago when it appeared on an allegedly leaked call sheet from the film's set. That sheet also had Bokeem Woodbine listed as Herman Schultz, aka The Shocker, but with two villains already on tap, that one seemed like a stretch.
Spider-Man: Homecoming hits theaters on July 7, 2017.