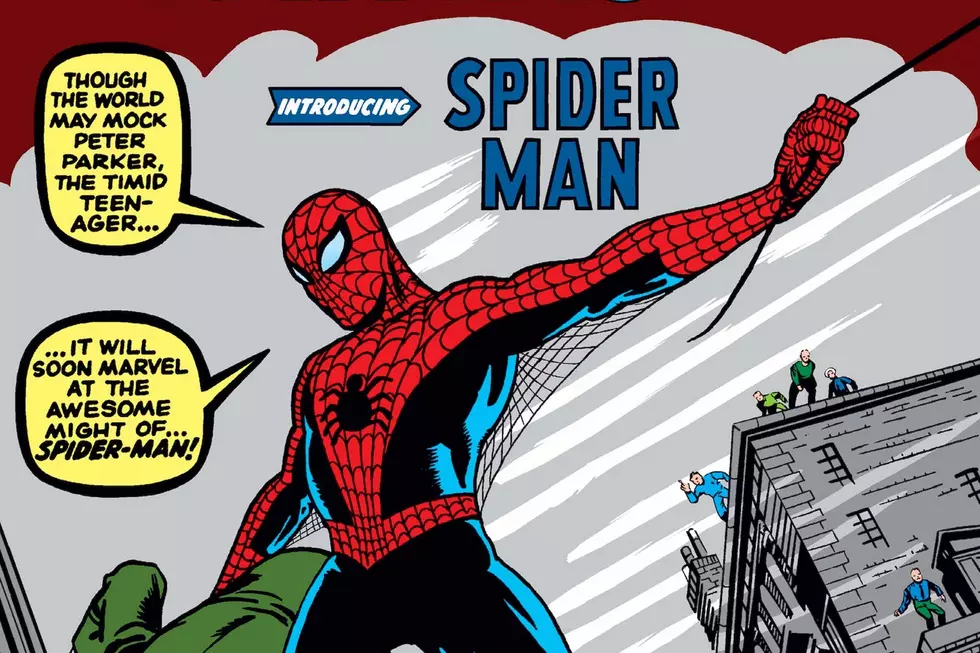 Spider-Man Co-Creator Steve Ditko's Copy of 'Amazing Fantasy' #15 Is Up For Sale
Marvel
Any copy of Amazing Fantasy #15, featuring the very first appearance of Marvel's Spider-Man, is already an incredibly value comic book. A graded copy in absolutely awful condition recently sold on eBay for $13,700. That's the low end. Now imagine what a copy that actually belonged to the man who co-created Spider-Man might be worth.
We're going to find out, because just such a copy of Amazing Fantasy #15 and all the early issues of Spider-Man once owned by Spider-Man co-creator Steve Ditko are going up for auction next month. According to the PBA Galleries site, their upcoming auction includes "Spider-Man artist and co-creator Steve Ditko's personal collection of Spider-Man comics, comprising Amazing Fantasy #15, Amazing Spider-Man #'s 1-38, and Amazing Spider-Man Annuals #s 1 & 2." Each copy is "CGC-certified "FROM THE COLLECTION OF STEVE DITKO," and comes with an illustrated certificate of authenticity from the Ditko Estate, signed by the artist's brother, Patrick Ditko."
Steve Ditko co-created Spider-Man with Stan Lee during their time at Marvel. He designed the character's iconic costume and drew (and eventually co-wrote) the book from 1962 until he and Lee had a falling out in 1966. Ditko continued working in comics for the rest of his life, and even returned to Marvel occasionally through the years, but he largely avoided the spotlight, almost never gave interviews, and did not make appearances at comic-book conventions or autograph signings. He passed away in June 2018. Ditko was so reclusive, in fact, that the auction will also include "original photos" of the late artist that came from the estate of Ditko's studio mate, Eric Stanton.
Ditko's complex life and legacy were the subject of a 2007 BBC documentary titled In Search of Steve Ditko.
The live auction featuring Ditko's personal collection takes place on Thursday, December 8 at 11AM PST.
Every Spider-Man Movie, Ranked From Worst to Best
With great power comes great Spider-Man movies. (Sometimes.)