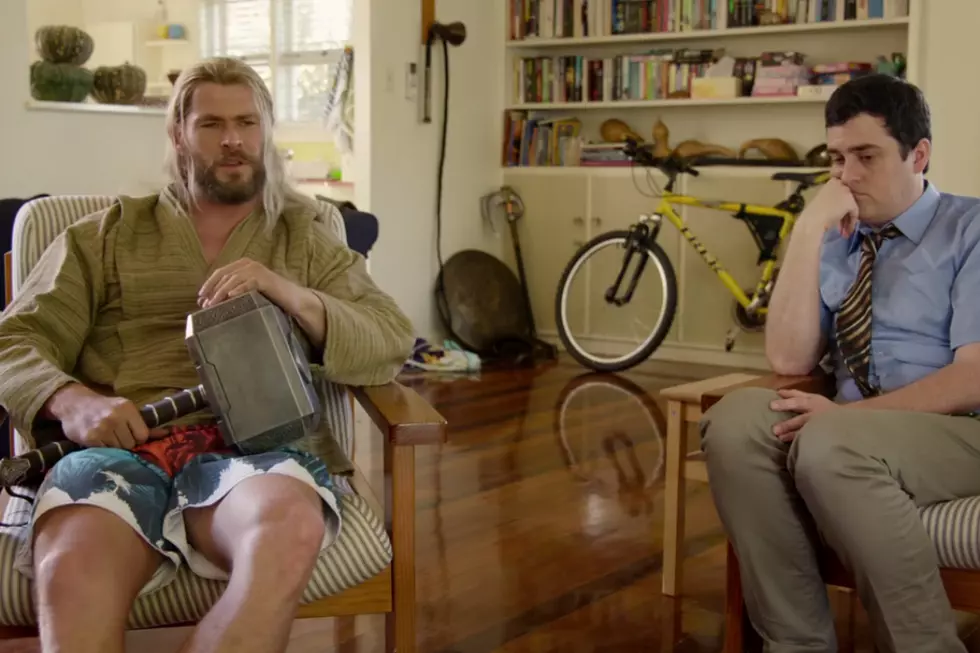 Taika Waititi Says He's Trying to Ignore the Other 'Thor's and the Rest of the Marvel Cinematic Universe
Marvel
While I tend to enjoy the Marvel Cinematic Universe, I've always felt that the two Thor movies are the weak link in that particular comic book chain. They're well-cast for sure, but the plots tend to be underwhelming, the settings and effects aren't always up to the scale of gods soaring through the stars. The villains (apart from Tom Hiddleston's Loki, of course) have been even more forgettable than the typical Marvel baddies. When I rewatched every MCU movie in a crazy marathon, the Thors were the hardest to sit through.
If I'm excited to see the next Thor, Thor: Ragnarok, it's not because I'm dying to revisit Chris Hemsworth and his comely adventures; it's because Marvel hired Taika Waititi, director of What We Do in the Shadows and Hunt for the Wilderpeople, to make it. And during a recent Reddit AMA, Waititi made it sound like he kind of agrees with my assessment of the franchise to date. "I made an effort," he said, "to ignore the fact that there are other Thor films." In response to a comment about how Thor tends to look kind of bland and boring next to Loki, who's so charismatic and smart, Waititi said that was a major concern during shooting and added, "Thor is awesome now."
He also said he's not worrying so much about anything else going on in the rest of the Marvel Cinematic Universe ("I'm trying to ignore the rest of the universe and just make my own awesome movie.") which is maybe bad news for people who only care about how Thor: Ragnarok sets up Avengers: Infinity War but good news for people who just want Thor: Ragnarok to stand on its own. A few other highlights from the AMA:
-Expect an '80s "retro" vibe to the movie. And a "crazy" and "very different" tone.
-He has zero interest in the Marvel/DC rivalry. ("If people stop going to see superhero movies then both sides suffer.")
-Tessa Thompson has a "decent sized role."
-His favorite MCU movie is Guardians of the Galaxy.
-He wanted to bring in John C. Reilly's character from Guardians of the Galaxy, but "there was no real way to pull it off."
Most importantly, he's had "a big influence on story and character and tone" and been given "been given a lot of creative freedom." Elsewhere he said that creative freedom was the "most surprising" part of the process of working on Thor: Ragnarok. When this movie comes out, it better be the crazy Taika Waititi jam he's promising. If it gets watered down in the editing process, that's going to be a major bummer. The film opens in theaters on November 3, 2017.